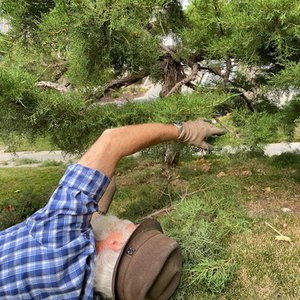 August 8
LOCATION:
Red Butte Garden Classroom
INSTRUCTOR:
James Batton
COST:
August 8
Tuesday
6-8PM
Now that the leaves are full and it is clear what direction your plants are growing, learn best practices for mid-season pruning.
Get to Know Your Instructor:
James Batton is a consulting arborist, horticulturist and local Youtube gardening host. Since 1979 he has worked in landscape gardening as a research assistant, estate gardener, greenskeeper, designer, arborist and horticultural instructor. He has served as president of the Local Chapter of The International Society of Arboriculture, and consulted on many projects including City Creek's Landscape, Thanksgiving Point water features, and the Oregon Symphony's designers showhouse. Come enjoy James' engaging storytelling style of teaching skills in the garden.