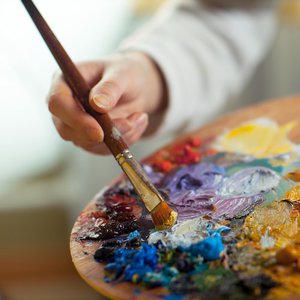 Art in the Garden for Ages 55+
June 26, 27, 28, & 29
LOCATION:
Red Butte Garden Classroom
INSTRUCTOR:
Doug Allen
COST:
ART IN THE GARDEN FOR AGES 55+
June 26, 27, 28, & 29
Monday - Thursday, 6-8:30PM
June 26, 27, 28, & 29
This series of FOUR classes is designed for individuals ages 55 and older and will acknowledge the level of art that one may be at and then strive to increase individual artistic skill and development. All classes are tailored to fit every artist level from beginner to advanced. Classes will involve drawing with pencil, pen and ink, color pencils, and watercolors. The various media will aid in practicing techniques and developing skills. Basic art foundations will be reviewed to strengthen previous knowledge and abilities. Sequential instruction will provide skill building through each class week to week.
It is intended that participants will attend weekly for the duration of the series. Participants will build individual skills and gain insight in watching others work, sharing ideas and observations. Registration fee covers all five classes.
Space is limited. Register soon.
All materials included in cost of registration.