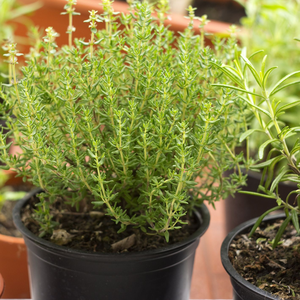 Growing Your Own Herbs in Utah
June 6 & 13
LOCATION:
Red Butte Garden Classroom
INSTRUCTOR:
Mindy Mortensen
COST:
GROWING YOUR OWN HERBS IN UTAH
June 6 & 13
Tuesdays, 6:30-8pm
This two part course will educate you about some great herb options that thrive in Utah and how you can grow them in your own garden. Class will take place mostly outside in the beautiful Herb Garden at Red Butte Garden, where we can see, feel, and smell many herb varieties as we talk about them. Come learn something new hat is sure to give your culinary endeavors a boost! 
Get to know your instructor:
Mindy Mortensen is a botanist and loves teaching about plants and feels passionate about helping people grow their own food! She started her career as a botanist right here at Red Butte Garden just under 24 years ago!  She lives in Pleasant View with her husband, 4 kids, 40 chickens, 1 turkey, 7 ducks, 3 cats, 1 dog, 2 snakes, 1 lizard—a complete zoo!