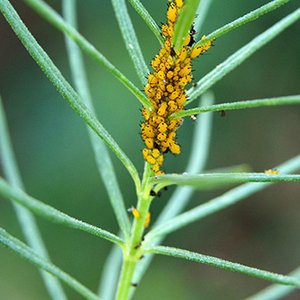 Identifying Common Pests and Diseases
June 7
LOCATION:
Red Butte Garden Classroom
INSTRUCTOR:
James Batton
COST:
IDENTIFYING COMMON PESTS AND DISEASES
June 7
Wednesday
6-8PM
Learn how to identify and treat those common insect and disease problems so often plaguing landscapes along the Wasatch front. 
Get to Know Your Instructor:
James Batton is a consulting arborist, horticulturist and local Youtube gardening host. Since 1979 he has worked in landscape gardening as a research assistant, estate gardener, greenskeeper, designer, arborist and horticultural instructor. He has served as president of the Local Chapter of The International Society of Arboriculture, and consulted on many projects including City Creek's Landscape, Thanksgiving Point water features, and the Oregon Symphony's designers showhouse. Come enjoy James' engaging storytelling style of teaching skills in the garden.