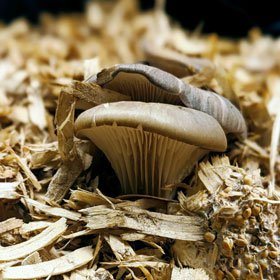 Low Tech Mushroom Cultivation
Online
May 6
LOCATION:
Online via Zoom
ADDITIONAL INFO:
Optional Material Add on $55
INSTRUCTOR:
Ryan Thomas
COST:
LOW TECH MUSHROOM CULTIVATION
Online
May 6
Saturday
10AM-12PM
Learn about the world of low-tech mushroom cultivation and how easy it is to do at your own home with instructor Ryan Thomas. This class will review various cultivation methods, good location choices, and mushroom varieties. Low-tech mushroom cultivation is directed more toward outdoor growing techniques, but we will also touch on easy methods that can be utilized in smaller indoor spaces.
An optional materials add-on will include everything you need to build a 5 gallon oyster mushroom grow kit to be used inside or outside. Whether you decide to add on materials or just want to join the class without, Ryan will provide a list of resources to create your own mushroom kit at a later day at the end of class.
Materials pick-up date: TBD
MATERIAL KIT ONLY AVAILABLE FOR PICK UP. NO SHIPPING OPTION OFFERED AT THIS TIME.
A ZOOM LINK WILL BE SENT THE DAY BEFORE CLASS
Get to know your instructor:
Ryan Thomas is a hobbyist mushroom cultivator, gardener, beekeeper, and PINA certified permaculture designer through Oregon State University.  He grew up on a raspberry farm and cattle ranch in Kamas, Utah before eventually moving to Salt Lake City in 2008. Ryan is passionate for learning about biodiversity in nature and how to implement it into an urban setting. He is continuously working towards his goals of educating the community on how to introduce simple natural systems into their own lives that move to a more sustainable ecological lifestyle. Follow along on all social media platforms: @SaltyGrows