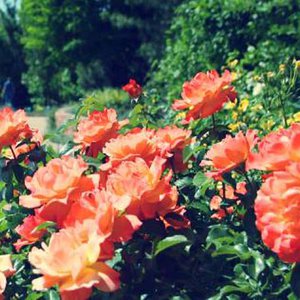 July 13
LOCATION:
Red Butte Garden Classroom
INSTRUCTOR:
Crystal Kim, Red Butte Garden Horticulturist
COST:
July 13
Thursday, July 13
6-7:30 PM
Even with the best planning, you may still experience occasional pest and disease problems in your rose garden. This class will cover the most common rose pests and diseases and how to tackle them safely and effectively.
Get to know your instructor:
Crystal Kim is the Horticulture Program Coordinator at Red Butte Garden. She has been at Red Butte Garden since 2003, working as a horticulturist in the Rose Garden and Floral Walk for 15 years before assuming her current position. She has a B.S. in horticulture from Oregon State University.