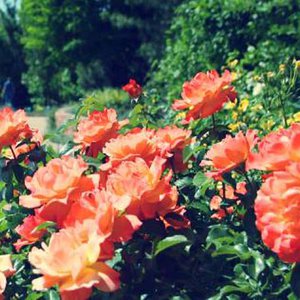 Selecting the Best Roses in Utah
April 13
LOCATION:
Red Butte Garden Classroom
INSTRUCTOR:
Crystal Kim, Horticulture Program Coordinator
COST:
SELECTING THE BEST ROSES IN UTAH
April 13
Wednesday, 6-7:30 PM
Learn how to choose the best roses for your garden. We'll talk about rose classification, disease-resistance, cold-hardiness, and easy-care roses. We'll also discover how to combine roses with other plants in your overall garden design.
Get to know your instructor:
Crystal Kim is the Horticulture Program Coordinator at Red Butte Garden. She has been at Red Butte Garden since 2003, working as a horticulturist in the Rose Garden and Floral Walk for 15 years before assuming her current position in 2018. She has a B.S. in horticulture from Oregon State University.