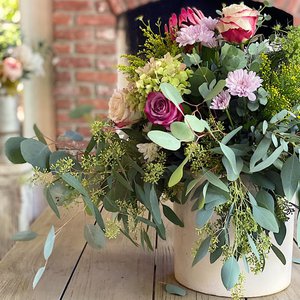 Fresh Flower Arrangements
OCT 14, NOV 11
LOCATION:
Red Butte Garden
ADDITIONAL INFO:
INSTRUCTOR:
Alyssa Palmer
COST:
Garden Members:
$95 including materials fee
General Public:
$100 including materials fee
FRESH FLOWER ARRANGEMENTS
OCT 14, NOV 11
Spend an afternoon at Red Butte Garden alongside floral designer, Alyssa Palmer, creating your own seasonal arrangement with fragrant fresh flowers!
All class materials covered by the additional $50 materials fee.
Get to know your instructor:
Alyssa Palmer currently teaches floral design at Utah State University. She has worked as a florist for many years and developed a love for sharing this skill with others while training new florists. Alyssa personally developed the curriculum and class design for the school's floral design courses. In addition to teaching she owns Country Cabin Wreaths, a small business located in Cache Valley.