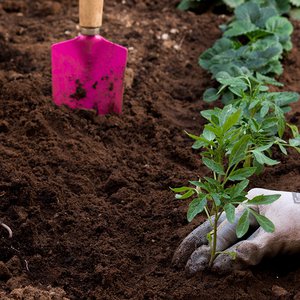 Understanding Soil for Gardeners
April 4, 11, & May 16
LOCATION:
Red Butte Garden Classroom
INSTRUCTOR:
Guy Banner & Jake Eiting
COST:
UNDERSTANDING SOIL FOR GARDENERS
April 4, 11, & May 16
Tuesdays, 6-7:30PM
Join us at Red Butte Garden exploring the fundamentals of soil science and its many implications and applications in gardening, farming, and ecology among other fascinating aspects.
This three-part class encourages students to develop a holistic viewpoint to understand the complex web of relationships between plants, geology and soil processes, nutrients, fungi, soil life, animals, water and weather patterns, and more.
Empower yourself to relate to plants, gardens, and landscapes in a deeper, more dynamic way. Enhance your appreciation for the complex yet simple beauty of the natural processes going on all around us.
Get to know your instructors:
Jake Eiting is a horticulturist in the First Impressions Garden at Red Butte Garden. Before joining our team, Jake made good use of his Weber State University botany degree working as a field botanist collecting data about soils and native plants throughout Idaho, Nevada, and Utah.