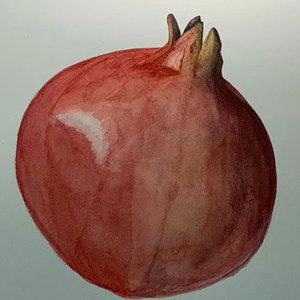 Winter Botanical Painting Workshop
Feb 6, 8, & 10
LOCATION:
Red Butte Garden Classroom
INSTRUCTOR:
Jill Manson
COST:
WINTER BOTANICAL PAINTING WORKSHOP
Feb 6, 8, & 10
Monday, Wednesday, and Friday from 6-8PM
Using traditional botanical watercolor techniques, you will discover the joy of this meditative and observational art form.  On day one, each class participant will choose a subject from material provided and spend the evening making observational sketches and color studies for your final painting. Day two will explore the basic techniques and approaches to botanical watercolor painting and composition for your final layout. On day three we will finalize and paint our botanical masterpieces!
All materials will be provided.
Get to know your instructor:
Jill Manson graduated with distinction from the Chelsea School of Botanical Art and is a painting member of the Chelsea Physic Garden Florilegium Society in London, UK. She is an avid enthusiast of all things botanical, a lover of the great outdoors, and has a degree in Garden Design.