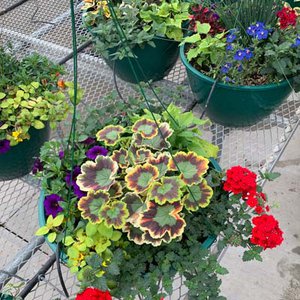 May Flower Basket Fundraiser
May
LOCATION:
Red Butte Garden
ADDITIONAL INFO:
COST:
MAY FLOWER BASKET FUNDRAISER
May
Help us hang in there—and we'll deliver a basket of gratitude to your front door!
During spring, we are busy preparing the Garden for a summer full of beautiful blooms, engaging programs, educational outreach, and events for all ages. But we can't do it without you!
This May, donate $1,000 and we'll deliver a beautiful hanging flower basket to you or a special someone as an expression of our gratitude! Need more baskets to adorn your porch or patio? For each additional gift of $500, we'll throw in another basket!
These baskets were created by the Garden's talented horticulture team and volunteers, and are available for a limited time. It's the perfect way to celebrate mom for Mother's Day, recognize a special milestone, or simply outfit your view with a little more beauty.