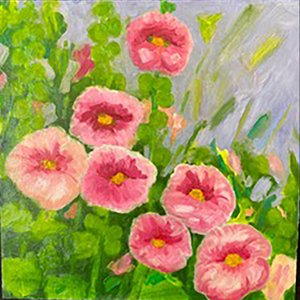 Louise Earl Art Exhibit
The Joy of Gardens
August 4-28
LOCATION:
Red Butte Garden Visitor Center
ADDITIONAL INFO:
COST:
General Public:
Admission not required to shop
LOUISE EARL ART EXHIBIT
The Joy of Gardens
August 4-28
Meet Louise Earl at the artist reception on Saturday, August 12 from 2-5 PM.
The Joy of Gardens
Gardens add so much beauty to the world. It is my pleasure to share my interpretation of that beauty through my art. As a child I sat on the curb and sketched trees. An awareness of this beauty has been a focus in my life and art.
Please enjoy your time at Red Butte Garden, as well as my art. 
Louise Earl is a versatile painter who works in oils, acrylics, and watercolor. She prefers landscapes and still life work in oil.