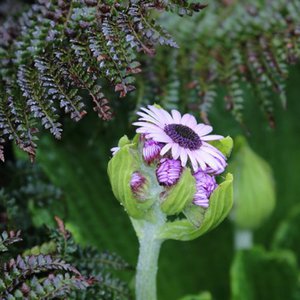 Mark Thompson Photography Exhibit
Sept 1 - Oct 2
LOCATION:
Red Butte Garden Visitor Center
ADDITIONAL INFO:
COST:
General Public:
Admission not required to shop
MARK THOMPSON PHOTOGRAPHY EXHIBIT
Sept 1 - Oct 2
The Intimacy of Nature
A photographic exhibition by Mark Thompson, embracing the calm and peaceful nature of earth in dramatic style and detail.
Mark is an adventurer from New Zealander who has always been passionate about the outdoors and nature. From his first solo camping trip at the age of 4 on the front lawn to exploring the New Zealand from end to end. Not afraid to dream and realize those dreams. Even in the midst of the covid 19 pandemic, Mark followed his dreams arriving in the United States in 2020. A few months later, on the slopes of Mount Timpanogos he met Teresa and in 2021 they married and Mark set up for business in Salt Lake City.
Photography has always been a part of Mark's journey, moving from black and white film to color slides and now digital medium format. Capturing the beauty of earth one of the best cameras available. The result is an incredible connection to a single moment in time. The natural color science of Hasselblad is truly represented on Hahnemühle cotton rag with its incredible organic tones and texture. Mark's work has often been referred to as windows to reality, with a recurring calm and relaxing theme, reminding us of the true beauty of the world that surrounds us.
Mark has continued to follow his own path through photography, following simple rules. If something catches your eye, then stop and look, to see what is really there. In seeing the detail, Mark chose the best camera gear available with the thought that "if you are going to be in the right place, at the right time, then be there with the right camera" Having said that, there is a definite intent to his photography, seeking what will inspire.
Mark invites you to enjoy this exhibition and to notice the detail within each image, to allow your mind to wander to dreams and find inspiration. He also invites you to be part of this process in bespoke fine art experiences across the world. Mark is always available to chat to and make dreams come true.
For more, please visit: