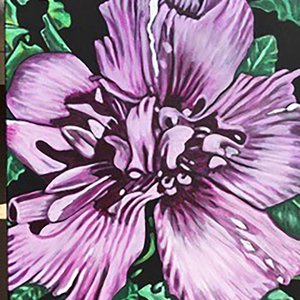 Terence K. Stephens Art Exhibit
Desert Jungle
May 12 - June 5
LOCATION:
Red Butte Garden Visitor Center
ADDITIONAL INFO:
COST:
General Public:
Admission not required to shop
TERENCE K. STEPHENS ART EXHIBIT
Desert Jungle
May 12 - June 5
Meet Terence K. Stephens at the artist reception on Saturday, May 13 from 2-5 PM.
Desert Jungle
These floral images, mostly from my gardens, are found in the dry, salty and sandy deserts of Salt Lake City and Palm Springs as well as the sultry humid tropics of Colombia. Both are similar in their verdant vibrancy. Some are are even in the same plant families though they are in different climates in different parts of the world. What fascinates me, aside from Nature's sensuous shapes and colors, are her wild voracious ironies.
Follow Terence on social media.
Insta @Terry.Stephens.7140