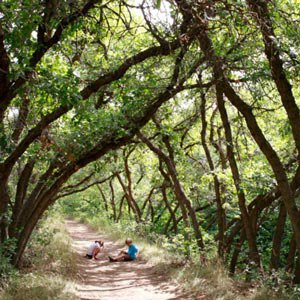 Arbor Day Celebration
ZAP Free Admission Day
April 26, 2024
LOCATION:
Red Butte Garden
ADDITIONAL INFO:
COST:
ARBOR DAY CELEBRATION
ZAP Free Admission Day
April 26, 2024
Trees Are Terrific!
As part of Utah's official arboretum, there's no place better than Red Butte Garden to celebrate Arbor Day!
Join us for a day filled with self-guided "tree-rific" activities and discover the vital role trees play not only in our lives but also in the natural world.
Do you have a favorite tree in your yard or neighborhood?
Download our Tree Journal to record observations of your favorite tree or your new seedling throughout the year.
Celebración del día del árbol
Viernes 26 de abril | 9 a.m.–7:30 p.m.
Día con admisión gratuita de ZAP
¡No hay mejor lugar que el Red Butte Garden (parte del arboreto oficial de Utah) para celebrar el Día del Árbol! Vengan a pasar un día lleno con actividades autoguiadas y descubran el papel fundamental de los árboles en nuestras vidas y en el mundo natural. Pueden obtener una plántula de árbol gratuita (mientras haya existencias) para plantar en su jardín.