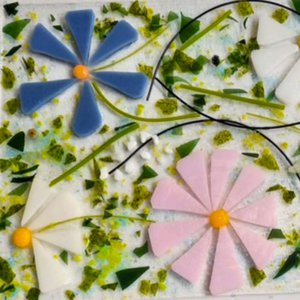 Glass Art for Teens
For teens ages 13-17
April 15
LOCATION:
Red Butte Garden
INSTRUCTOR:
Glass Art Guild of Utah
COST:
GLASS ART FOR TEENS
For teens ages 13-17
April 15
Join artists from the Glass Art Guild of Utah as you explore the world of glass art. Learn a few basic skills as well as tips and tricks from the pros on how to work with this delicate medium. Then use what you've learned to craft a custom fused-glass art project.
Registration required. All supplies included.