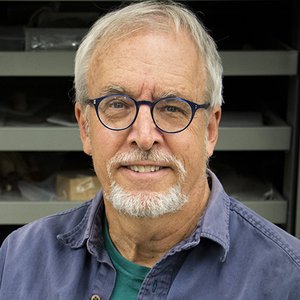 Ancient Domestication of the Four Corners Potato: Archaeology, Sex, and Genetics
September 9
LOCATION:
Red Butte Garden Classroom
INSTRUCTOR:
Bruce Pavlik, PhD
COST:
ANCIENT DOMESTICATION OF THE FOUR CORNERS POTATO: ARCHAEOLOGY, SEX, AND GENETICS
September 9
Due to last minute unforeseen circumstances, this lecture has been canceled. We apologize for any inconvenience and hope to reschedule soon. All registrants will be contacted and refunded.
Saturday, September 9 from 5-7pm
Join Bruce Pavlik, former Red Butte Garden director of conservation and research, to learn about the ancient and current cultural significance of the 10,900 year-old Four Corners Potato (Solanum jamesii).
The memories of Diné (Navajo) and Hopi elders across the Four Corners region record the uses and spiritual importance of nímasii or tumna, the native potato also known as Solanum jamesii. They reveal it to be an ancient food and lifeway medicine, once collected from the wild and grown in now faded gardens, diminished over the last century by drought and displaced by potatoes from elsewhere.
Archaeological evidence corroborates these memories and extends the relationship between people and this species back 10,900 years – the oldest known use of a Solanum tuber and possibly the only plant species from the southwest United States domesticated over the millennia.
We will present the latest evidence gathered during a 10-year, collaborative study that addresses use, transport, and manipulation by ancient people. Mating experiments, genetic sequencing and food remnants on manos and metates have revealed a convincing story of this fascinating plant species.
Get to Know the Speaker:
Bruce M. Pavlik received his PhD in Botany from the University of California at Davis, working on the physiological ecology of grasses with Professor Michael Barbour. His research has focused on the ecology and physiology of plants native to western North America, including the conservation of endangered species.
Ecological restoration has become central to his research program and recent projects have emphasized the design and active management of populations and communities using field-based, experimental approaches. Most of his projects have been associated with grasslands and deserts, but unusual ecosystems (dunes, lakeshores, coastal wetlands, geothermal springs, serpentinite outcrops, and vernal pools) have received special attention. He has authored or co-authored more than 60 scientific and popular publications, including Oaks of California (1991, Cachuma Press), California's Changing Landscapes (1993, California Native Plant Society), the fifth edition of the Inventory of Rare and Endangered Vascular Plants of California (1994, California Native Plant Society) and The California Deserts: An Ecological Rediscovery (2008, University of California Press).
Between 2010 and 2015 he assumed the position of Head of Restoration Ecology at the Royal Botanic Gardens, Kew (London) and is retired Director of Conservation at Red Butte Garden and Arboretum (University of Utah). His research interests include the biology of founding populations, archaeobotany, the role of adaptive management for resources in situ and the development of restoration protocols for complex, species-rich ecosystems.