Clear the Skies, Save the Stars: How Light Pollution Impacts Us All
Lecture with Bettymaya Foott
January 21
LOCATION:
Red Butte Garden
ADDITIONAL INFO:
Red Butte Garden Lecture Series
INSTRUCTOR:
Bettymaya Foott, International Dark-Sky Association (IDA)
COST:
CLEAR THE SKIES, SAVE THE STARS: HOW LIGHT POLLUTION IMPACTS US ALL
Lecture with Bettymaya Foott
January 21
Join us for a conversation with dark skies advocate and photographer Bettymaya Foott as she explains how the disappearing darkness is causing or worsening many environmental problems in cities and the landscapes that surround them. She'll offer practical suggestions for how each of us, as community members, can contribute to solutions. Foott challenges us to think of light pollution as a serious environmental concern and not simply as an aesthetic issue.
Saturday, January 21 from 5-7PM
---
After the lecture, join us for a Star Party with University of Utah's Department of Physics and Astronomy, the Utah Womens Astronomy Society, and Clark Planetarium. View the night sky through telescopes with local experts! Layer up and dress warmly as the Star Party will be held outside, and is weather dependent. Space is limited, lecture registration required.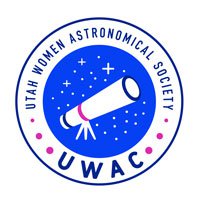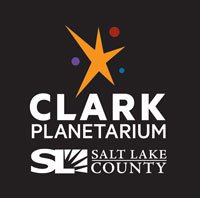 Bettymaya Foott loves to bring people to the dark side. As the Director of Engagement for the International Dark-Sky Association (IDA), Bettymaya works with a global community of dark sky defenders, empowering them with tools, resources, and inspiration to protect the night sky. An avid astrophotographer, you can usually find her out under the stars with one of her three cameras battling off mosquitos. Bettymaya's photography has been featured in Sky and Telescope, National Geographic, and the Los Angeles Times. Her dark sky efforts have reached TedX Kansas City and the New York Times. 
Growing up in picturesque Moab, Utah and spending summer nights sleeping on the trampoline under the stars, Bettymaya fostered an early appreciation for the night sky. Her childhood was filled with hiking, camping, boating, and wandering in the desert, both below the hot sun and under clear dark skies. She graduated from the University of Utah Honors Program with an H.B.S. in Environmental and Sustainability Studies and a Minor in Spanish Language and wrote a thesis entitled "Light pollution hazards within ecosystems and mitigation strategies for the future." Her dark sky career began working for Utah State Parks, starting 12 International Dark Sky Park applications across the state. She then worked as Coordinator for the Colorado Plateau Dark Sky Cooperative and the Consortium for Dark Sky Studies at the University of Utah before making her way to IDA. Preserving dark skies is her life goal and she is incredibly excited to continue this journey of saving the stars! 
Medicine Light Pillar - Bettymaya Foott Photography