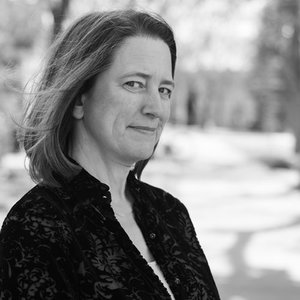 Climate Change And A Shrinking Salt Lake
Lecture with Bonnie K. Baxter
June 3
LOCATION:
Red Butte Garden
ADDITIONAL INFO:
Red Butte Garden Lecture Series
INSTRUCTOR:
Bonnie K. Baxter, PhD
COST:
CLIMATE CHANGE AND A SHRINKING SALT LAKE
Lecture with Bonnie K. Baxter
June 3
Historic compartmentalization and diversions of water have depleted the water that makes it to the bottom of our watershed: Great Salt Lake. A shrinking lake is not well positioned to weather the megadrought we are currently experiencing and the predicted rising temperatures ahead. What does this mean for the lake's amazing biology, significant economic input, air quality along the Wasatch Front, and recreation industries? How do we evaluate the tipping point for ecosystem collapse? What can we learn from other lakes? How do we solve this problem before it is too late? To save Great Salt Lake as the Earth warms, we will need all hands on deck and the creative hive minds of Utah.
Space is limited, registration required.
Saturday, June 3 from 5-6:30 PM
Bonnie K. Baxter, PhD is a Professor of Biology and Director of Great Salt Lake Institute at Westminster College. The institute connects people to the lake through research and education, facilitating exploration and providing outreach opportunities for science education. Dr. Baxter's research focuses on the lake's extreme microbiology, leading to projects on the lake ecosystem, the limits of life in salt, and Great Salt Lake as a model for ancient salt lakes on Mars. She has collaborated to publish the first children's book about the lake and the first academic book on the lake's biology.
Great Salt Lake, Bonnie K. Baxter