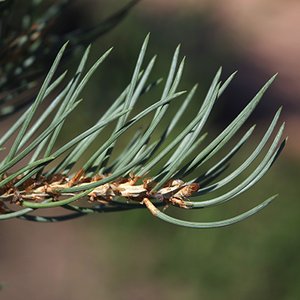 June 19, 21, & 23
LOCATION:
Red Butte Garden
INSTRUCTOR:
Bruce Pavlik
COST:
June 19, 21, & 23
Monday, Wednesday, and Friday
6-8PM
If you are still wondering if a tomato is a fruit or vegetable, you need this short course. Three eye-opening sessions will provide a firm foundation for understanding the unity and diversity of the plant world. First, we will ask how plants are structured, revealing that all are descended from a common ancestor and, therefore, built according to the same "rules of assembly". Secondly, we will ask how plants function, which can give clues as to how best to understand their growth, resource requirements, and ecology. Finally, we will see how they reproduce, emphasizing flowering plants as a springboard to comprehending the diversity seen in botanic gardens and in the wild.
Get to Know Your Instructor:
Bruce M. Pavlik received his PhD in Botany from the University of California at Davis, working on the physiological ecology of grasses with Professor Michael Barbour. His research has focused on the ecology and physiology of plants native to western North America, including the conservation of endangered species. Ecological restoration has become central to his research program and recent projects have emphasized the design and active management of populations and communities using field-based, experimental approaches. Most of his projects have been associated with grasslands and deserts, but unusual ecosystems (dunes, lakeshores, coastal wetlands, geothermal springs, serpentinite outcrops, and vernal pools) have received special attention. He has authored or co-authored more than 60 scientific and popular publications, including Oaks of California (1991, Cachuma Press), California's Changing Landscapes (1993, California Native Plant Society), the fifth edition of the Inventory of Rare and Endangered Vascular Plants of California (1994, California Native Plant Society) and The California Deserts: An Ecological Rediscovery (2008, University of California Press). Between 2010 and 2015 he assumed the position of Head of Restoration Ecology at the Royal Botanic Gardens, Kew (London) and is retired Director of Conservation at Red Butte Garden and Arboretum (University of Utah). His research interests include the biology of founding populations, archaeobotany, the role of adaptive management for resources in situ and the development of restoration protocols for complex, species-rich ecosystems.