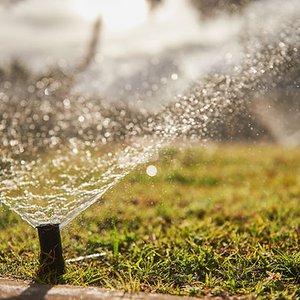 Landscape Irrigation Systems
Feb 28
LOCATION:
Red Butte Garden
INSTRUCTOR:
Dr. Shital Poudyal, Assistant Professor, USU
COST:
LANDSCAPE IRRIGATION SYSTEMS
Feb 28
Tuesday, 6-8 PM
Well designed irrigation systems conserve water. Additionally, such systems also reduce weed pressure, decrease water bills, reduce nutrient runoff, and can lower maintenance costs.
In the first half of this class, we will learn about the basics of landscape irrigation systems and their components. Towards the latter half, we will design and build a demonstration version of sprinkler and drip irrigation systems.
Get to know your instructor:
Dr. Shital Poudyal, Assistant Professor & Ornamental Horticulture Specialist
Department of Plants, Soils and Climate, Utah State University
Dr. Poudyal received his doctoral degree from Michigan State University in 2020. His research focuses on developing sustainable management practices for landscape and nursery plants, emphasizing water conservation. He collaborates with various public and private entities to share knowledge on water conservation and conservative irrigation practices.