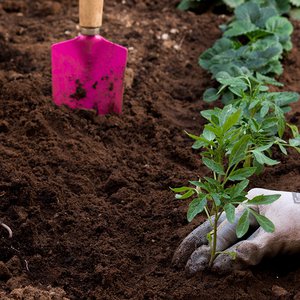 Growing Your Own Food Garden: Soil Preparation to Harvest
Feb 2 & 9
LOCATION:
Online via Zoom
INSTRUCTOR:
Mindy Mortensen
COST:
GROWING YOUR OWN FOOD GARDEN: SOIL PREPARATION TO HARVEST
Feb 2 & 9
Thursdays 6:30-8:30 PM
In this two-day course you will learn general concepts about Utah soils and what you can do to improve the soil in your home garden. Then we'll cover proven home-gardening techniques that are sure to increase your yield. From planting seeds, to pest control, to harvesting, this course will teach you the best steps to grow your own food in Utah's climate.
Although this workshop will be conducted online via Zoom, it will be exciting and full of great information for anyone willing to come along on the journey. 
Get to know your instructor:
Mindy Mortensen is a botanist and loves teaching about plants and feels passionate about helping people grow their own food! She started her career as a botanist right here at Red Butte Garden just under 24 years ago!  She lives in Pleasant View, UT with her husband, four kids, 40 chickens, one turkey, seven ducks, three cats, one dog, two snakes, and one lizard—a complete zoo!