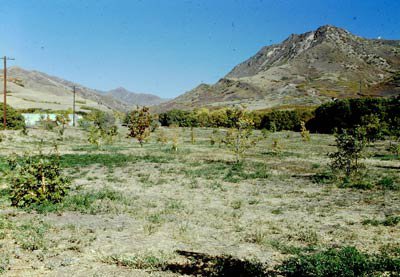 Week One - Building Bridges
Submitted: Nov. 17, 2021, 3:36 p.m.
By: Luz Corrales, Development Specialist
Bridge to the University of Utah
Did you know the University of Utah's ties with Red Butte Garden go as far back as the 1930s? At the time, Dr. Walter P. Cottam, chairman of the Botany Department and co-founder of The Nature Conservancy, began an impressive plant collection that studied the adaptability of various trees to our region on campus land. Decades later, the collection across campus and into the lower Red Butte Creek ravine area was recognized as the state's official arboretum and part of it would eventually grow into Red Butte Garden & Arboretum.
Many of the tree species from Cottam's original study are still alive today in an area west of the Garden's Amphitheatre that we affectionately call Cottam's Grove. Trees he originally planted on the University of Utah campus, including Cottam's Gulch, are still flourishing today.
Below: Portrait of Dr. Walter Cottam, founding father of the State Arboretum of Utah, by Alvin Gittins.