Give the gift of wellness. Make a charitable gift to Red Butte Garden today.
---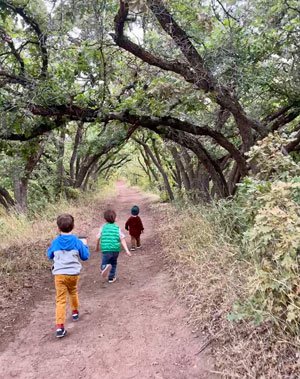 Red Butte Garden has always been a place where people come to feel healthier, happier, and more connected. Thanks to our Garden Rx campaign, more people can access the mental and physical health benefits of time spent in nature and in the Garden.
One might even think of gardens and green spaces such as Red Butte Garden as Nature's prescription for overall health and well-being.
We've achieved so much:
• Educational Impact: Our educational initiatives have flourished, empowering future generations with knowledge about our living landscapes and the importance of conservation. Your donation makes it possible to offer more classes, workshops, and educational resources.
• Accessibility: Everyone should have the opportunity to benefit from the healing power of nature. Thanks to your generosity, our gardens are more accessible to all.
What does this mean for you? We believe these findings signify an opportunity for us to work together to better serve our community and reach those most in need of this vital connection to nature.
Whether it's $10, $100, $1,000 or more, please consider making a charitable donation today, and help us continue to fill our community's prescription for better health and well-being. Red Butte Garden is a 501(c)(3) non-profit organization and your contribution allows us to create programming that serves thousands of Utahns each year.
Join Red Butte Garden and The Kahlert Foundation's $25,000 grant in helping support our Museums for All program and other initiatives that open our doors to more people across our communities.
---