Give the gift of wellness.
Make a charitable gift to Red Butte Garden today.
---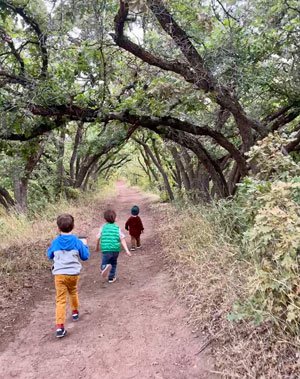 As those who love Red Butte Garden can attest first-hand, the Garden provides a special connection to nature that is both restorative and nourishing. In fact, a growing body of scientific evidence supports this experience and is establishing the critical link between human interaction with nature and physical and mental health.
One might even think of gardens and green spaces such as Red Butte Garden as Nature's prescription for overall health and well-being.
Research suggests that exposure to nature not only improves cognitive function, brain activity, blood pressure, mental health, and sleep, but access to green spaces has also been directly correlated to a more favorable outcome to the well-being of children. One study even found a significant benefit to lower rates of "ill-being" specifically associated with spending time in a garden.
What does this mean for you? We believe these findings signify an opportunity for us to work together to better serve our community and reach those most in need of this vital connection to nature.
Whether it's $10, $100, $1,000 or more, please consider making a charitable donation today, and help us continue to fill our community's prescription for better health and well-being.
Gifts that were received by Dec 31, 2022 were matched up to $5,000, thanks to Dr. David Classen and Laurie Hofmann.
---