---
Thank you for making our 2022 BOOtanical Fall Festival a success! See you next October.
2022 Theme: The Mystery of Red Butte Garden
This October, plants from around the world are visiting the Garden to see the legendary Pollinators of Nefertiti exhibit on loan from the Museum of Fantastical Antiquities. But before their grand unveiling in the Herb Garden, the Golden Pollinators are discovered missing!
Have no fear! Sherlock Chauncey, the world's most famous gnome detective, is on the case.
Among the suspects are a few mystical plant creatures. Was it Bagheera Bat Flower in the Enchanted Forest? Dulce Datura in the Poisonous Apothecary? Or one of the other mysterious plant guests?
Join Sherlock Chauncey as you investigate the crime scene, gather clues, and uncover which plant is the thief and maybe even rescue the Golden Pollinators.
Can you solve the mystery of this Garden whodunit?
Join us, day or night, for our annual outdoor family-friendly celebration of Halloween and find out.
BOOtanical Days from 9am-5pm. Regular daily admission at the door.
Timed admission tickets are required for BOOtanical Nights.
---
New! BOOtanical Days & Nights
BOOtanical Days
Oct 20-30 from 9AM-5PM
Investigate the Crime Scene
Discover the creepy Parasitic Graveyard
Wander the Enchanted Forest
Get lost in the Poisonous Apothecary Maze
Stroll through the Pokey Pumpkin Patch
Visit the Carnivorous Swamp
Explore the Haunted Jungle
Hunt for the missing Golden Pollinators
Snap a selfie at our mugshot selfie booth
Enter our annual costume contest
Solve the mystery of the Jade Monkey*

*A special, escape room-style challenge for ages 12+

BOOtanical Cooking Demo on Saturday, Oct 29 from 1-4pm
General Public: Adults $14 / Children $7 / Seniors $12
Daytime admission is free for Garden members
Daytime tickets NOT required
---
BOOtanical Nights
Oct 20-30 from 6-9pm - Last timed admission 8pm
Join us after dark for all the same daytime experiences and more including:
Puppeteers roaming the Garden
Collect stamps and enter to win a special prize

Hundreds of lights and seasonal decorations exclusive to BOOtanical Nights
Buzzed Coffee Truck - Serving coffee, hot chocolate, cookies, and other baked goods
Timed admission tickets required for nighttime hours.
Garden members $12 / General Public $15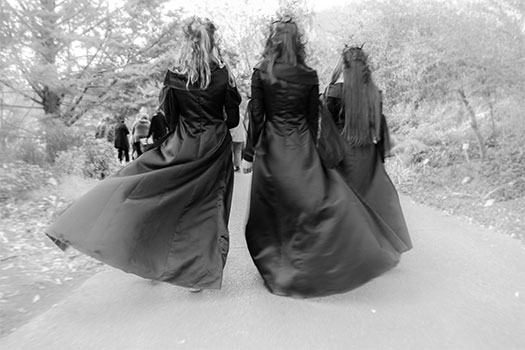 BOOtanical Performers
Special thanks to all the local performers for joining BOOtanical!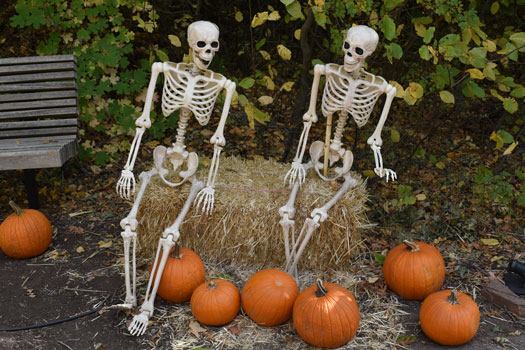 Member Appreciation Night - Thursday, Oct 20
Member Appreciation Night - Thursday, Oct 20
Thank you for joining us on opening night, October 20, Garden members!
We hope you enjoyed BOOtanical.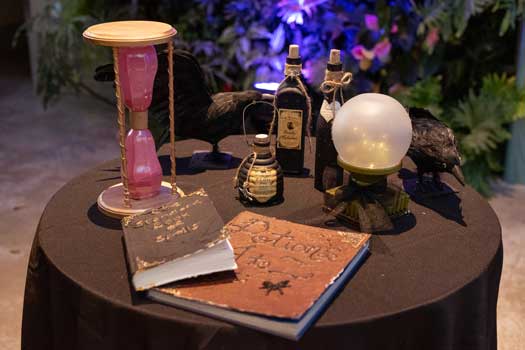 Virtual Recipes & Resources
Virtual Recipes & Resources
Free Fall Inspired Snacks
Follow along with Theresa Dvorak MS, RD, as she makes spooky Halloween snacks that everyone in the family will enjoy!
To watch the "Apple Cookie" video Click here.
To watch the "Pumpkins & Broomsticks" video Click here.
To watch the "Ghosts & Teeth" video Click here.
To watch the "Veggie Skeleton" video Click here.
To watch the "Spider PB&J" video Click here.
---
Virtual Classes & Resources
Red Butte Garden is working to provide fun, engaging, nature-based educational activities that everyone can enjoy.