Week Three - Building Bridges
Submitted: Nov. 30, 2021, 10 a.m.
By: Luz Corrales, Development Specialist
Bridges to the Future
Water Conservation Garden
With climate change raising questions about how our environment will be impacted, and how we must adapt, Red Butte Garden would like to be a first-hand demonstration of how adaptation can be beautiful. With the Water Conservation Garden, we aim to demonstrate the impact of a beautiful garden space while balancing the protection of our most precious natural resource—water. The goal is to inspire and educate our guests with a physical reference on how to cost-effectively change a landscape into one that is waterwise.
Photos: (1) Salt Lake Magazine, (2 & 3) Kate Randall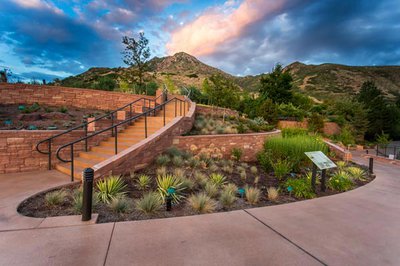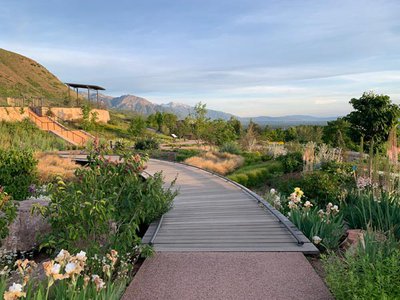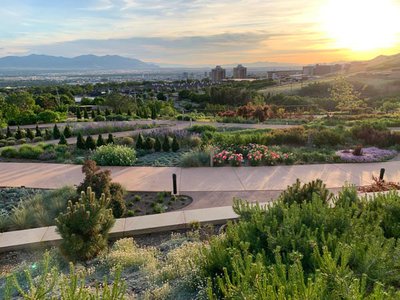 ---
Six Bridges Trail
Visit the Garden this fall to see the latest addition to the Garden's vision. The Six Bridges trail consists of six pedestrian bridges that crisscross over Red Butte Creek. Guests of all ages and abilities are able to enjoy this peaceful area of the Garden by walking alongside the stream or listening for songbirds in the trees. This ADA accessible trail just recently opened but is planning on offering many recreational, interpretive and educational opportunities in the future.
Photos: Dave Titensor