Week Two - Building Bridges
Submitted: Nov. 23, 2021, 12:25 p.m.
By: Luz Corrales, Development Specialist
Bridges To The Past
A short history of Red Butte Garden
The Garden's origins began with Dr. Walter P. Cottam's impressive collection of plants as the official State Arboretum and continued to expand to offer educational programs and meaningful interpretations of the collections. Today, Red Butte Garden welcomes over 200,000 annual visitors to explore beautiful display gardens, miles of hiking trails, and numerous events that inspire guests to learn and appreciate the natural world around us.
Photos below: Past & Present: Red Butte Garden Visitor Center, Water Conservation Garden, Floral Walk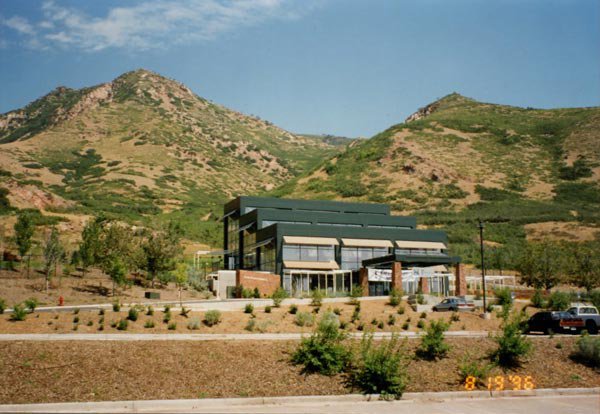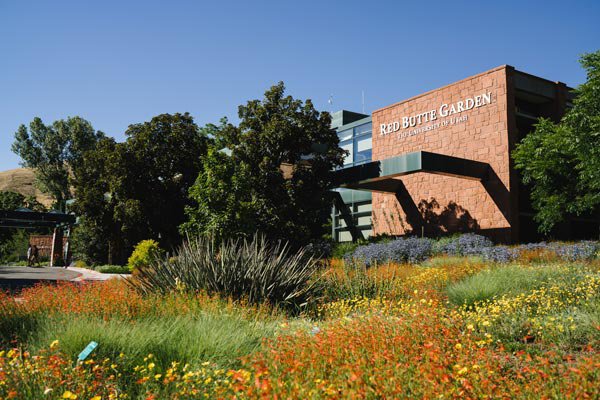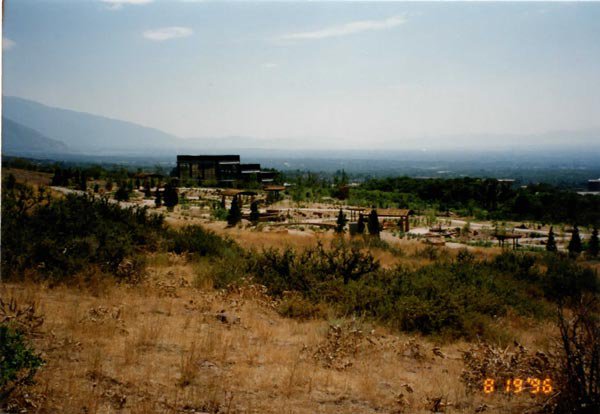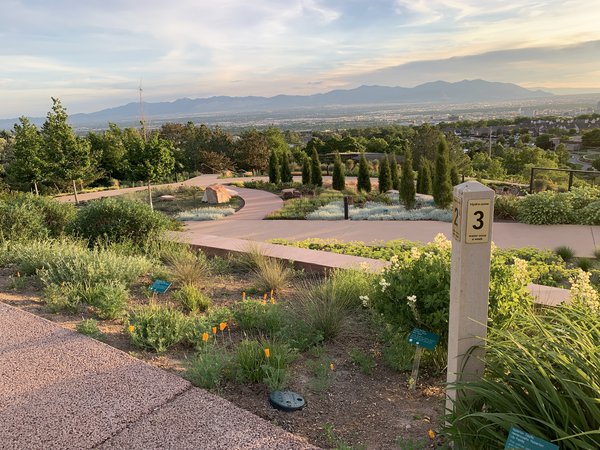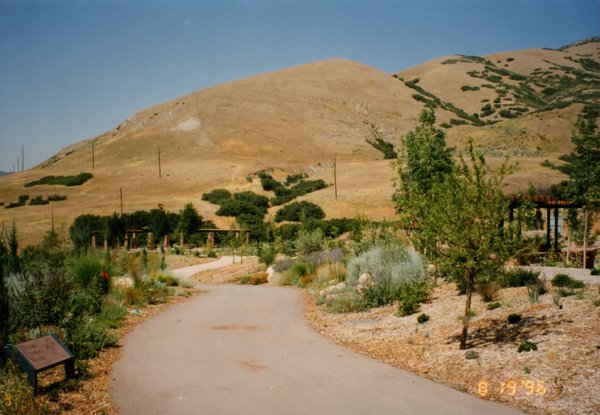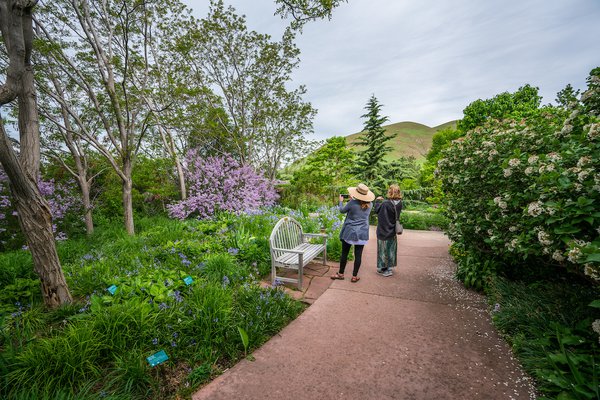 ---
Zeke Dumke, Jr., Founder and Visionary
A co-founder of Red Butte Garden, the late Zeke Dumke, Jr., had an impactful vision that is still felt today. Instrumental in establishing the Garden, Zeke's vision guided our mission and shaped how the Garden operates. Today, we reflect on Zeke's character and draw inspiration from his vision to continue the garden's mission.
Photos below: Zeke Dumke, Jr. Jim Bach, and Greg Lee study a map of the Garden's natural area / Zeke Dumke, Jr. on the oak tunnel path at Red Butte Garden, photo Salt Lake Tribune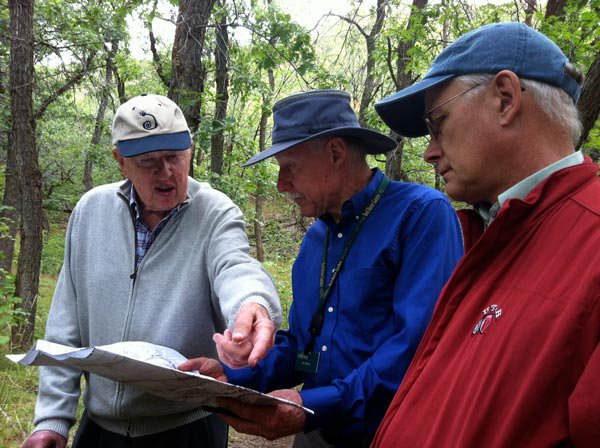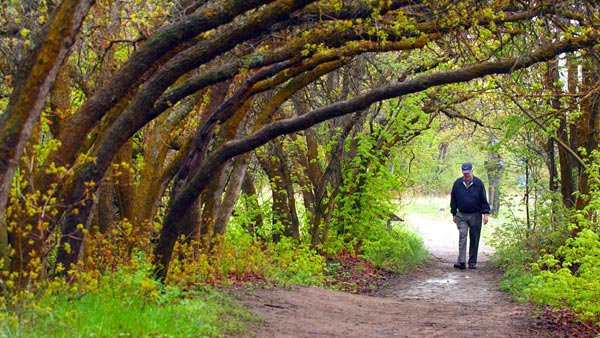 ---
Four Corners Potato - An 11,000-Year-Old Rediscovery
The Four Corners Potato, or Solanum jamesii, was discovered to have been a critical food staple in the diets of indigenous communities 10,000 years ago. Red Butte Garden, the Natural History Museum of Utah, and Utah Diné Bikéyah researchers and food activists hope to repatriate the potato back to communities in the Four Corners region. Given the Southwest has been afflicted with persistent drought, many are hopeful that the potato will help prevent food insecurity in these communities and offer an opportunity to reconnect with their ancestral roots.
Photos below: Newly built potato garden in Monument Valley / Elouise and Cynthia Wilson learning how to grow and harvest Four Corners potatoes at Red Butte Garden / Four Corners potato plants (Solanum jamesii) / First Annual Potato Days Festival poster in Escalante, Utah