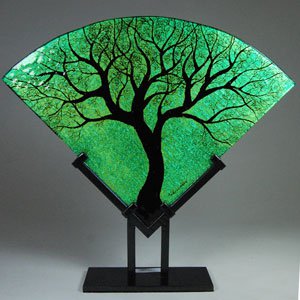 Glass in the Garden Art Show
Nov 3 - Dec 18
LOCATION:
Red Butte Garden Visitor Center
ADDITIONAL INFO:
COST:
General Public:
Admission not required to shop
GLASS IN THE GARDEN ART SHOW
Nov 3 - Dec 18
Meet the Artists! Saturday, December 9 from 2-5PM.
The Glass Art Guild of Utah presents its annual show of stunning kiln work and blown glass every November and December at Red Butte Garden.
Large and small pieces including garden art, decorative boxes, plates, trays, bowls, sculptural works, and jewelry pieces showcase the brilliant colors of this delightful medium. Items at the exhibit are available for purchase.
For more, please visit: www.glassartguild.org
View the Facebook Glass Art Show photo album to see glass art from past shows to present.