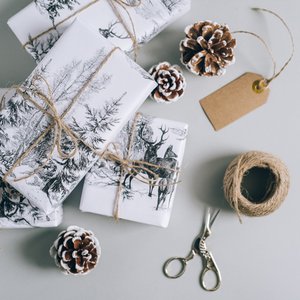 Holiday Open House Call For Artists
Call For Artists!
2024 Application Deadline TBA
LOCATION:
Red Butte Garden Richard K. Hemingway Orangerie
ADDITIONAL INFO:
Questions?
Please Call 801-585-0556
HOLIDAY OPEN HOUSE CALL FOR ARTISTS
Call For Artists!
2024 Application Deadline TBA
The 2023 artist application deadline was September 29, 2023.
Thank you to all who applied!
Held the first Saturday and Sunday every December, our annual Holiday Open House & Art Fair offers free admission to the Garden and hosts Utah artists with delightful items for sale!
2024 Dates & Times - TBA
Application Information
2024 applications are due by: TBA
Our Selection Committee will review the applications, make their selections, and notify the artists by TBA
The selection committee will be looking for a diverse group of Utah artists who offer quality items ideal for holiday gift-giving.
Artists who are not accepted into the show but received high scores from the selection committee will be placed on our waiting list. Artists high on the waiting list may be called in the event of another artist's cancellation.
---
Holiday Open House & Art Fair Rules
All work must be original, handcrafted, and created by the artist themselves. Imports, commercially made, or mass-produced items will not be accepted. The artist must have original artwork for purchase in their booth. Sample displays for orders must not dominate the booth.
The artist must be present for the duration of the show; however, a representative of the artist may fill-in for breaks if needed.
Artist must currently reside in Utah.
Cost to Participate
Artwork will be sold at a retail price determined by the artist. There will be a 70/30 spilt on items sold, with 70% going to the artist and 30% to RBG.  There are not any additional booth or application fees to participate.
Set-Up & Space
Set-up will take place on Friday from 3-7 PM and Saturday morning from 8-10 AM
Take-down will be Sunday from 5- 7:30 PM.
A standard 6-foot buffet table will be provided in an approximately 8x8 foot space. Due to setting up around the plant displays in the Richard K. Hemingway Orangerie, the size/dimension of each booth will vary. Artists are welcome to bring additional display items that fit within the space.

Sales
We will run all sales through our register. This allows customers to purchase items from multiple artists in one transaction using all payment types.  
Before the show, each artist will submit a list of all their retail prices for us to pre-program into our register.  On the day of the show, each artist will be given a two-part sales book. When making a sale the artist will fill out a sales slip, keep one copy for their records and give the other copy to the customer to bring to the register.
Packaging
We will have tissue paper and bags at the cashier station.  However, many artists prefer to use their own packaging - either to fit a certain product or to promote their brand. Therefore, while it isn¹t necessary for the artist to bring their own packaging, they are welcome to do so.
Payments
Artist's will submit a W9 before the start of the show with either their personal name/SSN or business name/EIN. (If the artist is a University of Utah employee, they will need to list a business name/EIN on their W9. Payments to U of U employees cannot be sent to their personal name/SSN.)
After the show is over, each participating artist will receive an email indicating their total sales. The artist will compare this amount to the sales from their receipt book to ensure that there are no discrepancies. 
Once confirmed, a check will be mailed to the artist for their portion of the sales. Checks are sent from the University of Utah and take approximately 3-4 weeks to be processed.