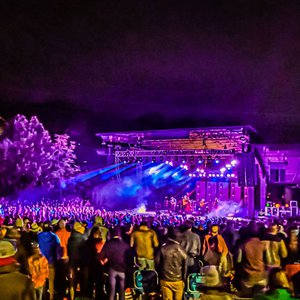 Rock Your Membership
Enter To Win
Next contest begins Nov 2023
LOCATION:
Red Butte Garden
ADDITIONAL INFO:
ROCK YOUR MEMBERSHIP
Enter To Win
Next contest begins Nov 2023
Congratulations to our 2023 Concert Club Package winner- Kamille C.
"My husband and I have been going to concerts at Red Butte Garden for over 10 years now and it truly is our favorite amphitheatre. There are so many reasons that it's our favorite, from being able to bring in our own food and beverages (and also having the option to purchase food there when we're in a rush), to always having a great view of the stage no matter where we sit, the overall good vibes–and you can't beat the beautiful view! We have many fond memories from Red Butte, both of our children went to their first concerts there.
But it doesn't stop at the amphitheatre, we have enjoyed the many amazing trails, beautiful landscaping, and have been to many events that Red Butte Garden offers–one of our favorites is the BOOtanical Fall Festival." (Photo courtesy of Kamille C.)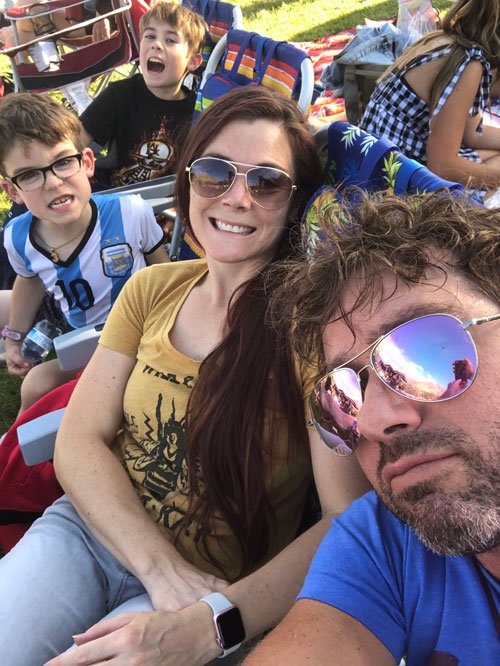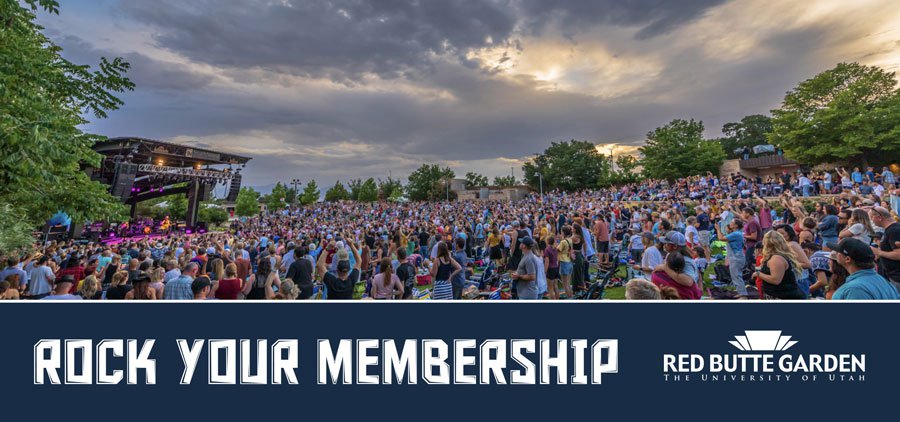 Rock Your Membership to Red Butte Garden!
Enter to win a chance to upgrade your concert experience by making an additional donation when you renew or purchase a Garden membership during our contest. Suggested donations of $25 will receive one entry to win an exclusive Concert Club Headliner Package for Two for the 2024 Red Butte Garden Outdoor Concert Series. Named both Best Outdoor Concert Venue and Best Music Series by City Weekly, there is no better place to spend the summer!
Already have a Garden membership? Purchase a Gift Membership for a loved one.
---
Contest Entry Rules:
Contest starts November 1, 2023.
One entry for a suggested donation of $25 made with a membership purchase; up to 4 entries with a suggested donation of $100.
Entries must be received by December 31, 2023.
Concert Club Headliner Package for Two prize includes:
Two unreserved tickets to 22 pre-determined concerts* in the Full Season Package

Season Package is determined by Red Butte Garden, no substitutions

Open seating on the George S. & Dolores Doré Eccles Terrace, chairs provided
Preferred parking in Concert Club lot
Concert Donor Club gate entrance
$6,400 retail value
*Number of concerts subject to change.
One winner will be picked at random after December 31, 2023 deadline and announced in January 2024.
Red Butte Garden staff members are ineligible to participate in this contest.
In this case, suggested donations are not considered a charitable gift.
---
Alternate entry method:
Email membership@redbutte.utah.edu. For entry to be deemed valid, your email must include your name, phone number, and email address. Entry must be timestamped no later than Dec 31, 2023.