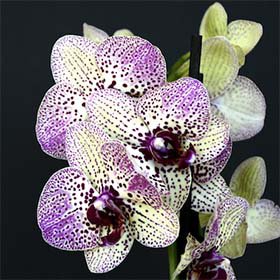 Spring Orchid Show
Utah Orchid Society
April 6 & 7
LOCATION:
Red Butte Garden Orangerie
ADDITIONAL INFO:
COST:
General Public:
Included with the price of admission
SPRING ORCHID SHOW
Utah Orchid Society
April 6 & 7
Saturday & Sunday, April 6 & 7, 2024
Join the Utah Orchid Society for a dazzling display of both common and exotic orchid varieties. Society members will share methods for keeping plants healthy and happy, and provide troubleshooting advice for budding orchid enthusiasts. A large selection of both plants and pottery will be on sale for those interested in starting their own collection.
This is the largest orchid show display in Utah.
If you love mini trees, join us for the Spring Bonsai Show.