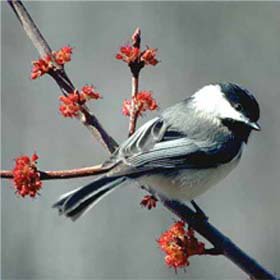 Anytime!
LOCATION:
Your yard, neighborhood, local waterways and foothills
ADDITIONAL INFO:
COST:
Garden Members:
Free Garden Admission
Anytime!
Located on the north/south migration routes for many birds, the Great Salt Lake and the lakes, rivers, and creeks in the surrounding mountains provide a mecca for birdwatchers. Pack a picnic, a birding book, and your binoculars and take a morning walk or hike in the foothills for great opportunities to spot our feathered friends. Can you name all the regular bird visitors in your own back yard?
Red Butte Garden is an oasis for birds any time of year.
RED BUTTE GARDEN BIRDING BROCHURE
Pro Tips:
Wear muted clothing. Avoid wearing stark white—it can startle away many birds. Speak softly, walk slowly, make no sudden gestures. Stop often or find a shady place to sit quietly and observe your surroundings.