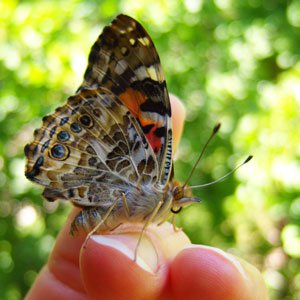 Home-Base Art Project
LOCATION:
Your yard or neighborhood
COST:
Home-Base Art Project
Cootie-catchers are a classic playground pastime - but this one has a nature spin.
Download the worksheet and fold as instructed. Don't forget to share your adventures with us on social media using #redbuttegarden.
Click HERE for a larger, printable activity sheet.