The new plant map can be found under "Plants & Gardens > Interactive Plant Map"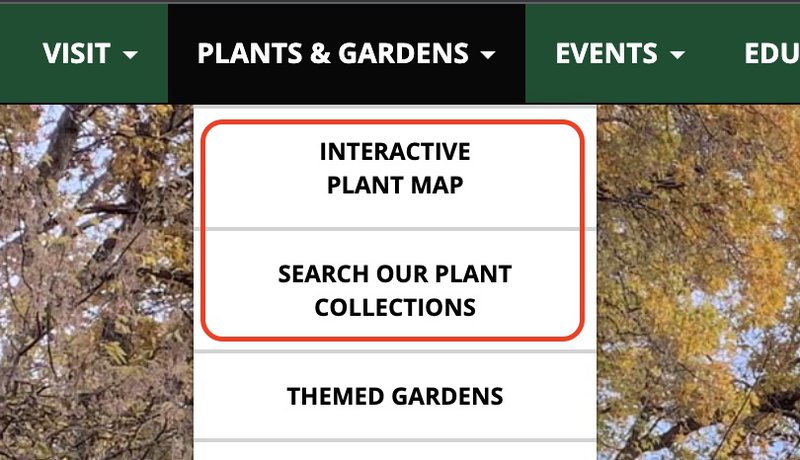 The link to "Search our plant collections" can be used to filter the results based on your provided criteria.
From the map view, zoom in to expand the clusters of collections. Individual collections will appear in a list to the left of the screen. Each collection in the list can be clicked to open a page with details about that particular collection.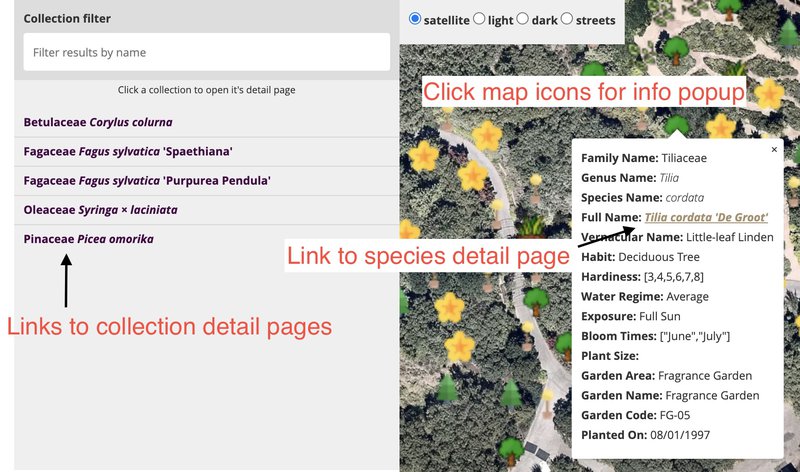 An example collection detail page. From here, you can also visit the species detail page.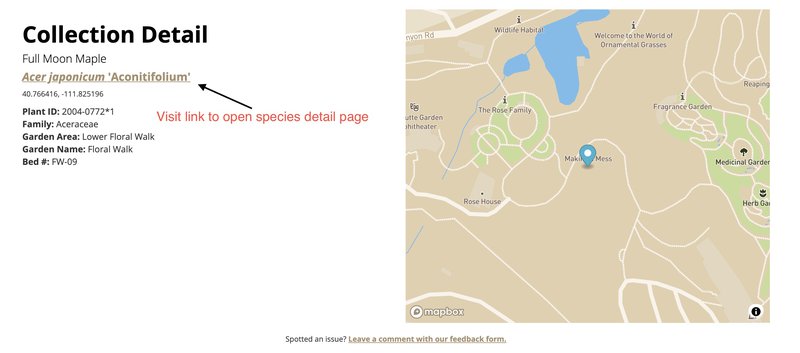 An example species detail page.