2023-2024 School Year Botany Bins & Boxes are on pause and will be resuming later this Fall. To be alerted when requests are open, email sp@lists.utah.edu to be added to the School Programs Newsletter.
Welcome back Utah teachers and students!
About the Botany Bin program: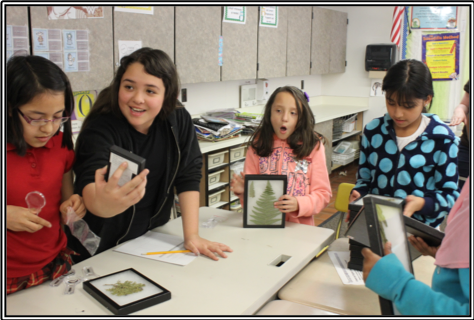 Botany Bins:
Grades: 2, 6, and 8
The Botany Bin program offers botany-based teacher toolboxes that include activities, materials, and curriculum for hands-on scientific investigations. The Botany Bins are available for 3-week rentals at No-Cost to Utah public and charter school teachers. See below for information on our 2 Botany Bin modules that enhance standards for grades 2nd, 6, and 8
This year we will be updating many of the Bins to align with SEEd standards.  We are currently only scheduling Bin reservations through winter break, and will open requests for after winter break in December.
Botany Boxes:
Grades K-4
Created to meet the need for Covid-19 friendly programing, these science kits include real plant samples, a magnifying tool, optional videos, and a journal that students get to keep!  Each module presents students with a mystery to solve through investigation and experimentation, and enriches SEEd standards. See below for information on our two Botany Box modules that enhance science standards for grades K-4.
Thanks to a generous grant from the The Lawrence T. & Janet T. Dee Foundation and the Henry W. and Leslie M. Eskuche Foundation, we are able to offer a limited number of Botany Boxes for the 2023 school year!
Patterns & Partnerships 
6th grade SEEd standards 6.4.1-5
The Patterns & Partnerships Bin is filled with phenomenon-based, 3D investigations and lesson plans that explore Utah's mountain ecosystems. Covering all 5 of the 6th grade life science SEEd standards, this bin includes customizable curriculum, over 100 specimens, drone footage, scientific tools, and more! 
This Bin is often adapted for use in other grade levels, especially 8th grade.
Tree Detectives
Enhancing SEEd standards: K.2.1, 1.2.1, 3.1.1.
Students become detectives as they work to save a grove of trees. Their detective journal and optional videos lead the students as they work to break the code hidden in tree rings, using their own magnifying tool and tree cookie (slice of a tree trunk).
Seed Sleuths
Enhancing SEEd standards: 2.2.3,  3.2.4,  4.1.1.
Students work to unravel the mystery of the stolen seeds by investigating and experimenting with a variety of seed samples and their fruits.  With the help of their detective journal, optional videos, and magnifying glass students explore the scientific process and learn about seed dispersal and survival needs.