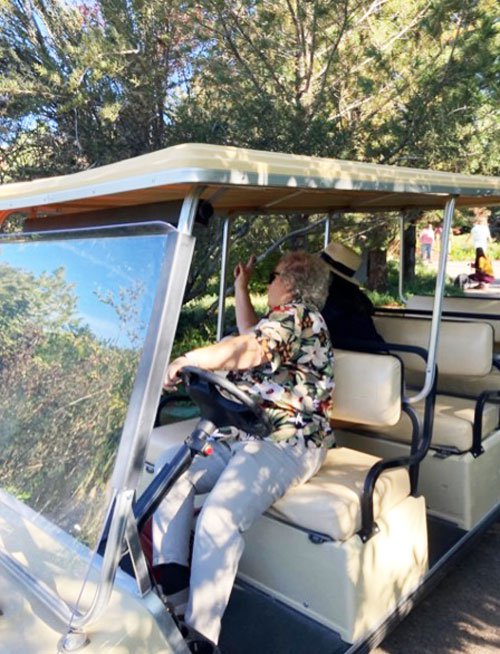 Garden Guide Volunteers
Work with and educate guests about Red Butte Garden. Opportunities include: Docent positions, Tour Guides (tram and walking), and Private Events.
Descriptions
Share your love and knowledge of plants and Red Butte Garden with others by leading private and public tours (walking and/or driving a tram), answering guest's questions, hosting programs, or acting as an ambassador for the Garden throughout the community.
Docents are stationed in the Courtyard and other areas of the garden to welcome guests, answer questions, and direct people through the Garden. Knowledge of the plant life in the Garden a plus, but not necessary. We provide training and a script to begin from. Docents and guides typically take regular walks around Red Butte Garden to stay up to date on what is in bloom. Courtyard docents also help keep track of guests waiting for the complementary tram tours.
Complementary tram tour drivers are trained to drive our carts around the garden and give 20-30 minute tours for small groups of guests every day of the week. We provide shadowing and training to interested guides.
Volunteers must be 18 years or older. Garden Guides must be able to comfortably work outdoors in a variety of weather conditions. Training is required.