SUMMER CAMP VOLUNTEERS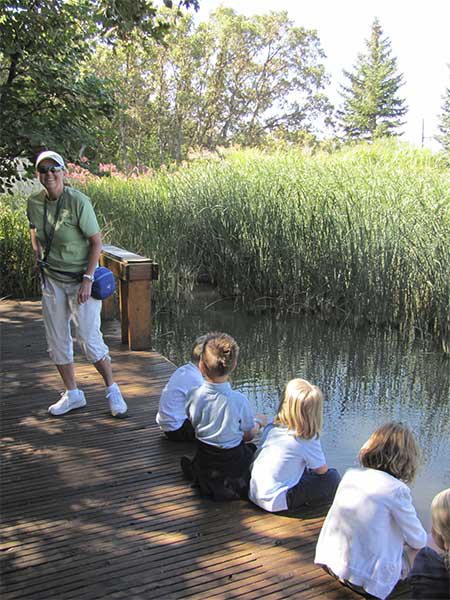 Camp RBG Summer Camps
Are you a plant or nature lover? Do you enjoy teaching elementary-aged children? Are you interested in sharing your love of the natural world with others? Red Butte Garden is looking for individuals interested in helping our Summer Camp Educators teach children ages 5-12 about plants, animals, and the wonders of the natural world through STEAM (science, technology, engineering, art, and math) investigations.
Our weeklong camps take place throughout the Garden and run from early June through August. There are morning (9AM-Noon) and afternoon (1-4PM) sessions available. Summer camps cover a variety of topics, including: cooking, art, ecology, botany, horticulture, earth systems, herbalism, arboriculture, chemistry, physics, and more. New volunteers will receive training and be able to choose which camps and grade(s) they prefer to help. Spend a day, a week, or the whole summer with our summer camps!
Job Description: Summer Camp Volunteers act as classroom assistants. As comfort levels and interests dictate, they help RBG Educators lead and teach summer camps. Responsibilities include but are not limited to:
Leading games, activities, and experiments as directed by RBG Education Staff
Assisting with setup and cleanup of games, activities, and experiments
Assisting with classroom management by helping to monitor camper behavior and providing extra assistance to RBG Education Staff as needed
Maintaining and carrying Summer Camp Volunteer Backpacks
Other duties as assigned by RBG Education Staff
Training: 1 hour of training and orientation is provided, as well as continuous training opportunities throughout the summer.
Allergy Concerns: grass, pollen, bees
Other Concerns: Some work happens on steeper inclines, rattle snakes, and weather
Supervisors:
Heidi Anderson- Youth Programs Manager
Jason Alba- Youth and Family Programs Manager"