Internship and Volunteer Summary
TWIG volunteers and interns can either work alongside adult instructors to help lead garden-based activities for children ages 5-12 in our Summer Camp program, or join one of our Horticulture crews for hands-on garden experience.
TWIGs spend most of their time outdoors, behind-the-scenes, with Red Butte Garden staff, Summer Camp kids, other volunteers, and Garden guests. Additionally, TWIGs learn how to be environmental educators as they gain experience planning and teaching youth programs on a variety of subjects including but not limited to: botany, horticulture, environmentalism, and more. TWIGs will also gain valuable job skills including teamwork, communication, public speaking, and responsibility.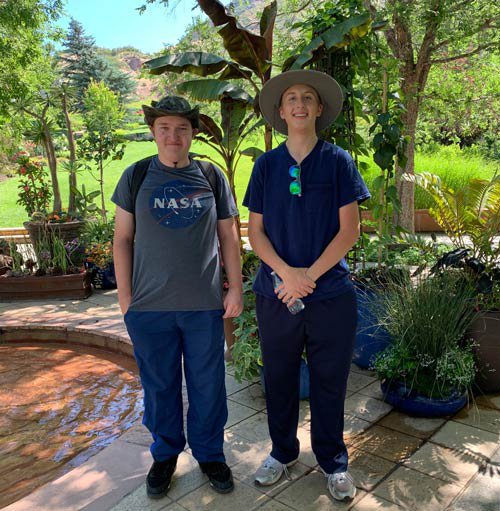 Qualifications
Volunteer and internship positions are open to high school students entering Grades 9-12 (ages 14-17, must be age 14 before your first shift)
Proven written and verbal communication skills
An interest in plants, environmental education, and/or working with children
Must be flexible and able to work both independently and as part of a team
If applying for a summer internship, please provide a letter of recommendation from a teacher or mentor, and two references
Application Process
2021 Application Deadline: TBD
TWIG volunteer and internship candidates please complete the same application.
After you submit your application, you will be contacted to schedule an interview.