A Fall Feast for the Eyes
Submitted: Nov. 3, 2023, 12:06 p.m.
By: Jason Baker, Curator
As the days shorten and the air cools, the Garden transforms into a dazzling display of autumn colors. From fiery reds and oranges to golden yellows and deep purples, the leaves of trees and shrubs put on a spectacular show. But it's not just the leaves that make fall in the garden so special.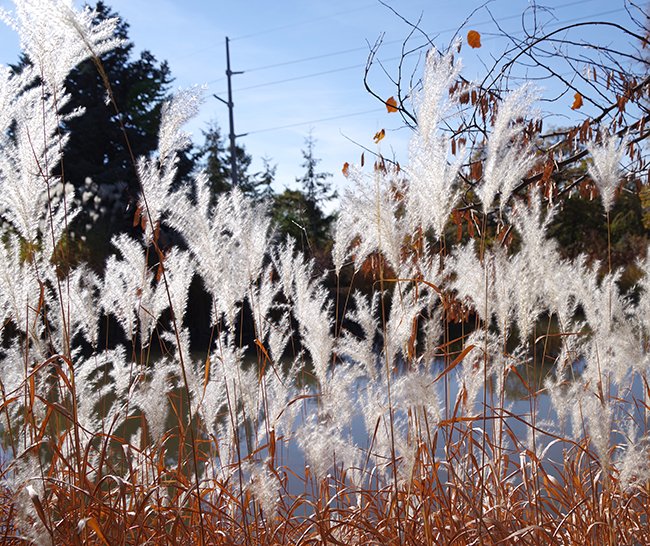 Purple Silver Grass (Miscanthus sinensis 'Purpurascens')
The afternoon sun makes these delicate seed heads shimmer.
Leavenworth's Eryngo (Eryngium leavenworthii)
This interesting annual is a relative of carrots and parsley. Look for it in the Water Conservation Garden.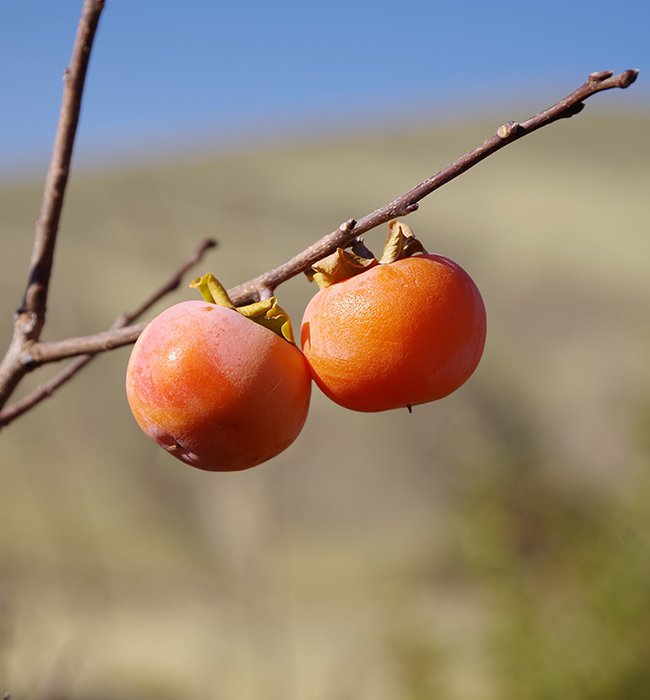 Rosseyanka Persimmon (Diospyros x virginiana 'Rosseyanka')
If you're a fan of persimmons, this cold-hardy variety produces golf-ball-sized fruits to enjoy.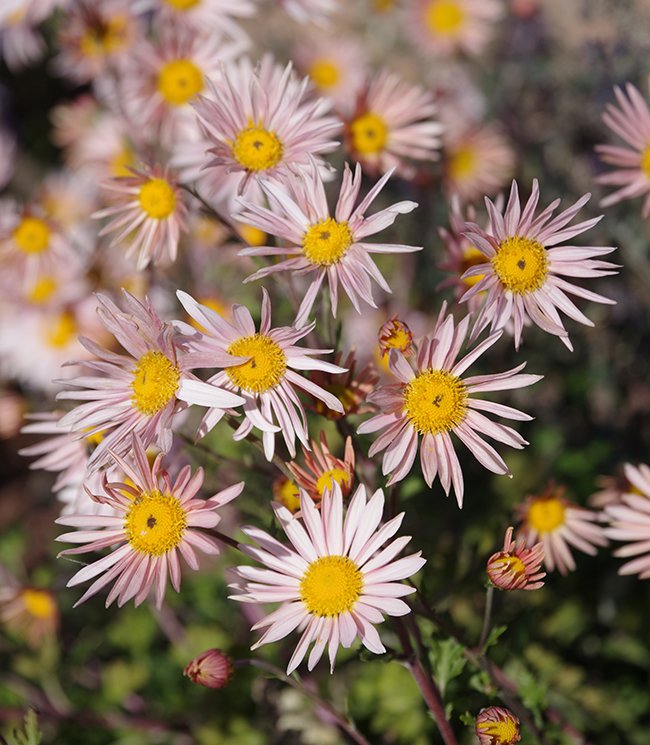 Chrysanthemum (Chrysanthemum 'Hillside Sheffield Pink)
Pollinators will thank you for planting this cultivar of Chrysanthemum.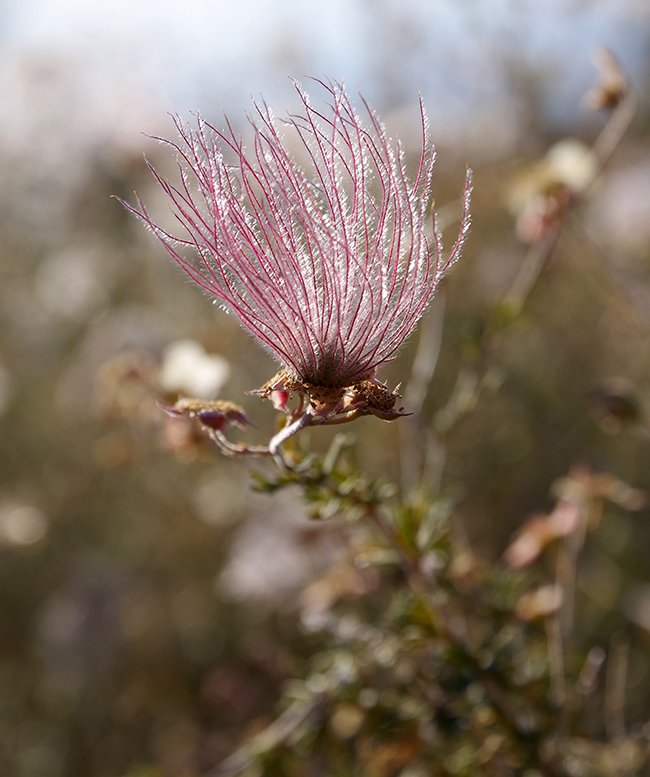 Apache Plume (Fallugia paradoxa)
One of the easiest native shrubs to grow, Apache plume will flower from late spring through fall while also producing these feathery fruits.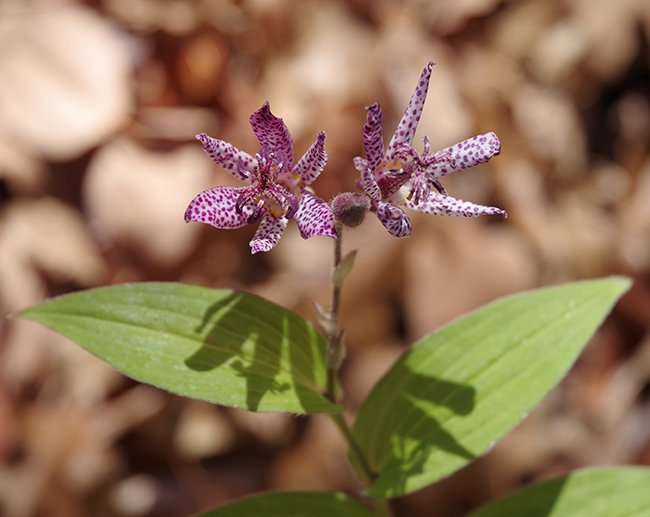 Sinonome Toad Lily (Tricyrtis x 'Sinonome')
It's time again for the beautiful, orchid-like flowers of the toad lily. Look for these speckled beauties along the upper Floral Walk.
The blooms of late-season flowers add vibrant splashes of color, while the fruits and berries of many plants ripen to a rich display. Come visit before this dazzling feast is gobbled up by Jack Frost.
Photos by Jason W. Baker