Fall is for All
Submitted: Sept. 30, 2022, 6:25 p.m.
By: Heidi Simper, Assistant Curator of Plant Records
For all of you fair weather folks, now is the perfect time to explore the Garden. With the cooler weather, you won't need to carry and drink a gallon of water.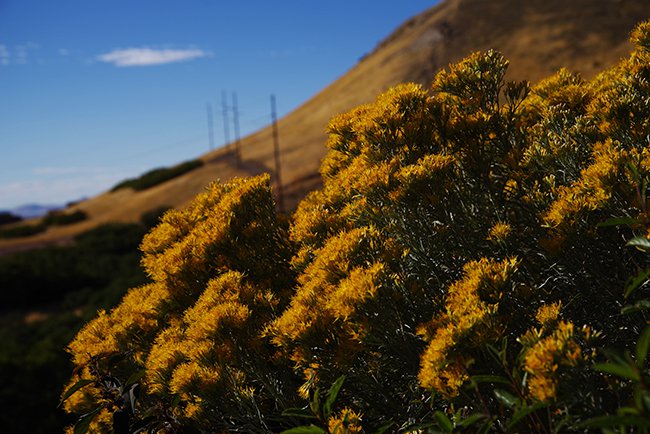 Rubber Rabbitbrush (Chrysothamnus nauseosus)
This common wild shrub can be found growing throughout the Garden. You may also find it volunteering in your yard.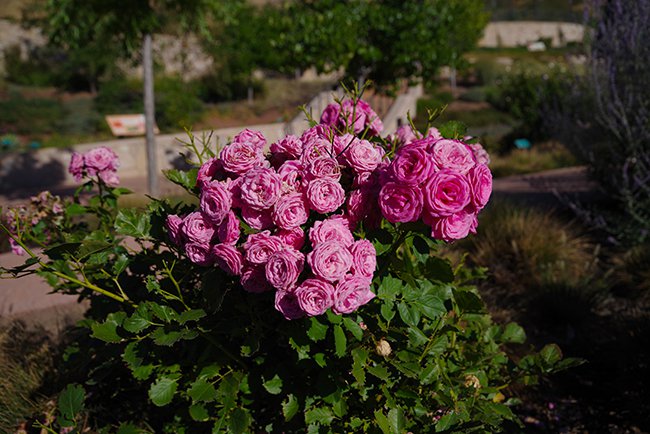 Pink Rosette Rose (Rosa 'Pink Rosette')
A great shrub for the Fall Garden.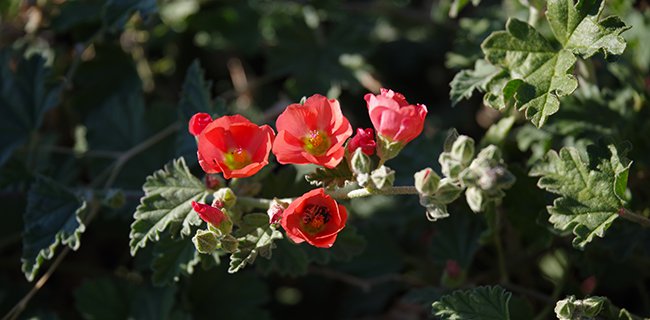 Globemallow (Sphaeralcea sp.)
Can you see the hideaway?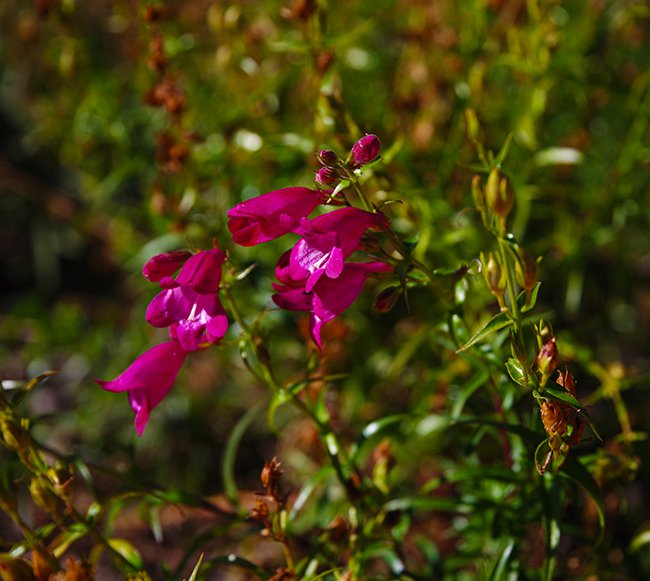 Red Rocks® Penstemon (Penstemon x mexicali 'Red Rocks')
These are a bright site for sore eyes.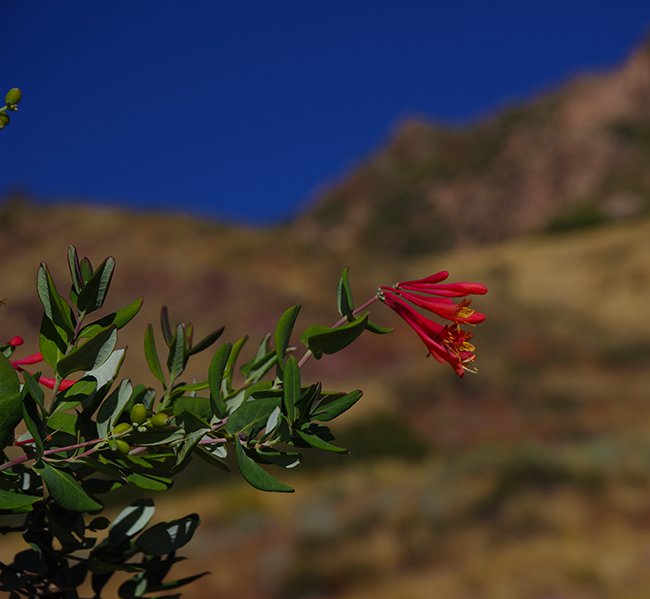 Blanche Sandman Honeysuckle (Lonicera 'Blanche Sandman')
If you make it to the top of the Water Conservation Garden, you'll be rewarded by these happy little flowers.
Now is the perfect time to watch the Garden transition to its full Fall Glory.
---
Photos By, Heidi M. Simper