Feeeeeliiiing hot Hot HOT
Submitted: July 9, 2021, 1:36 p.m.
By: Heidi Simper, Assistant Curator of Plant Records
The heat of summer has brought lots of color to the Garden. Which means it's time to grab your hat and sunscreen and see what summer has in store.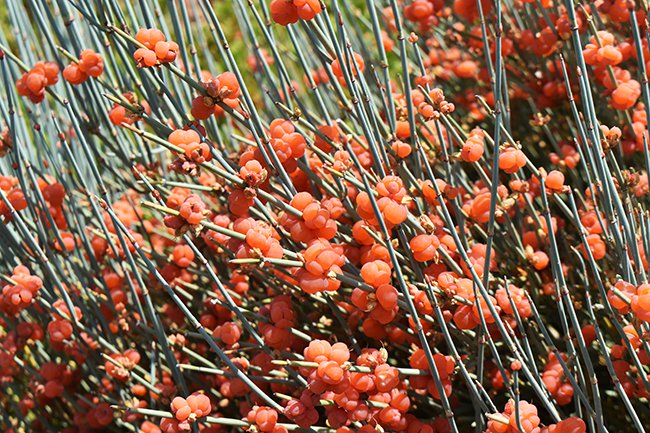 Bluestem Joint Fir (Ephedra equisetina)
Talk about contrasting fruit! Yes, they are as bright as they look. You can see this shrub in the Water Conservation Garden.
Swamp Leather Flower (Clematis crispa)
As seen along the Floral Walk.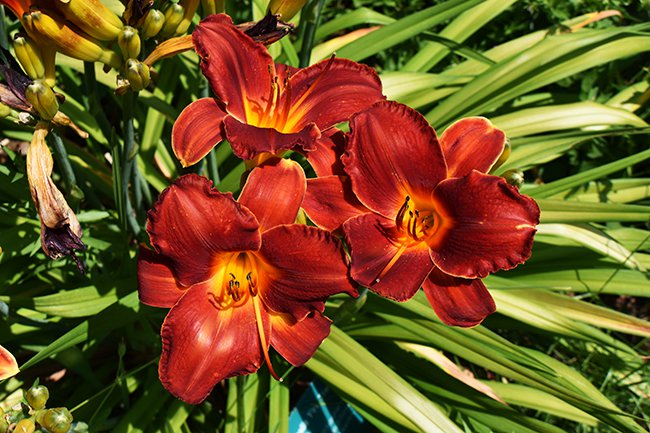 Daylily (Hemerocallis 'Fire Tree')
This is just one of our many Daylilies blooming. You'll have to visit to see them all!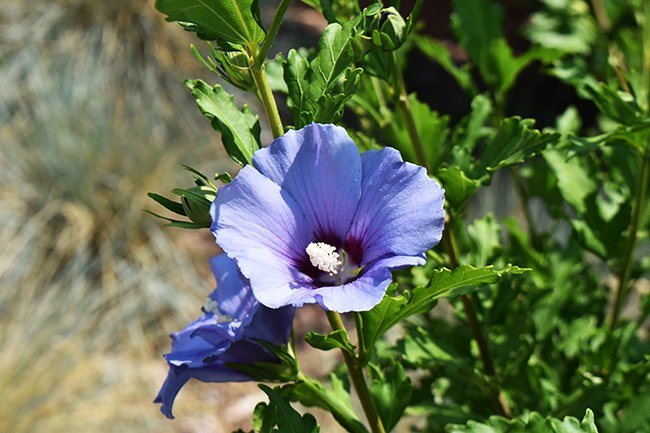 Blue Satin® Rose of Sharon (Hibiscus syriacus 'Blue Satin')
Another Water Conservation Garden beauty. These flowers are a unique bluish-purple.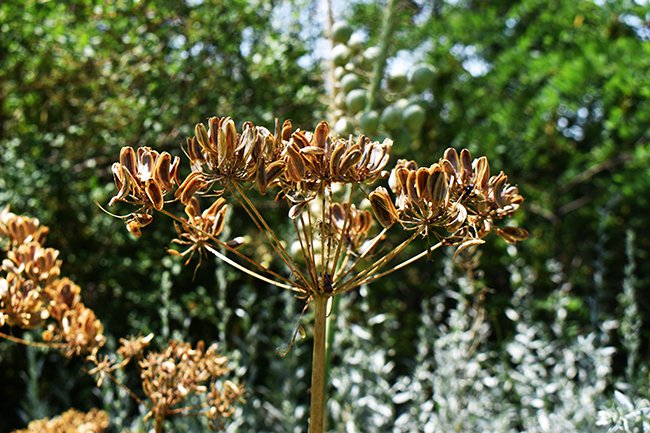 Fernleaf Biscuitroot (Lomatium dissectum)
This is an inflorescence of seeds! This Utah native can be seen throughout the Garden.
Mango Red Hot Poker (Kniphofia 'Mango Popsicle')
These flower spikes add a lot of layer and color to the landscape.

Don't forget to bring your water and sun protection and we'll see you in the Garden!
---
Photos by, Heidi M. Simper