Holiday Season
Submitted: Dec. 3, 2021, 2:39 p.m.
By: Heidi Simper, Assistant Curator of Plant Records
The holiday season is upon us and the sun is still shining. Come enjoy the sun on your back with a chill in the air. There is still a lot of color to be seen in the Garden.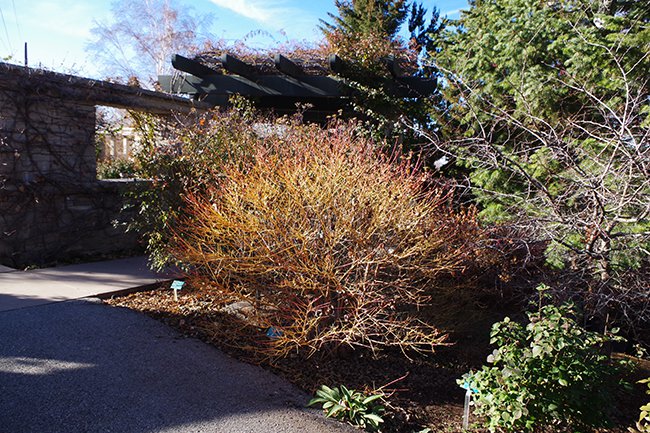 Winter Flame Dogwood (Cornus sanguinea 'Winter Flame')
This shrub is sure to brighten anyones day!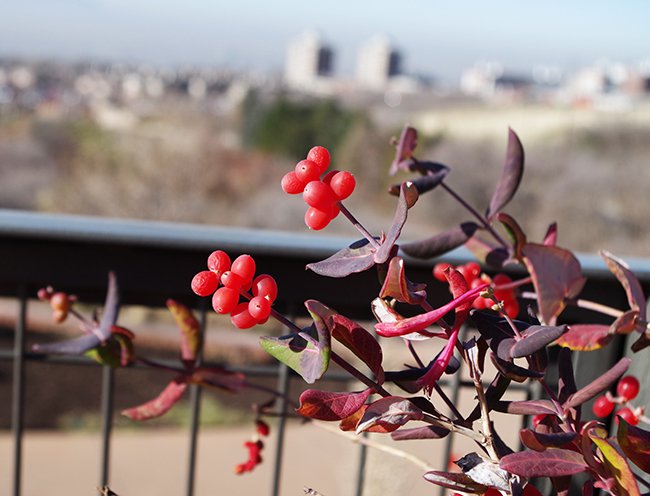 Blanche Sandman Honeysuckle (Lonicera 'Blanche Sandman')
Not only does this vine display outstanding trumpet flowers, its fruit are just as showy.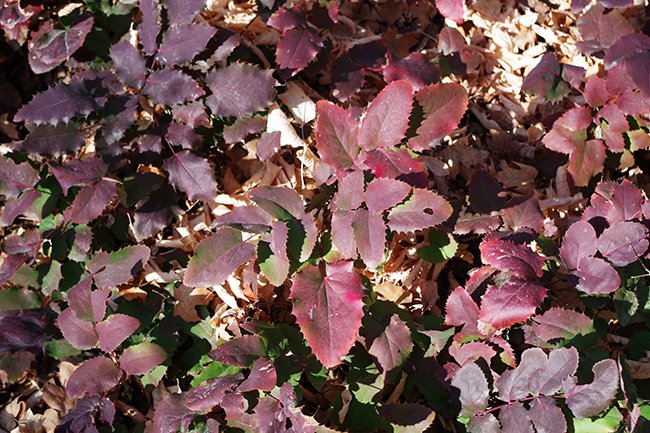 Oregon Grape (Mahonia repens)
While this native groundcover is a favorite year round, it's particularly photogenic in the fall.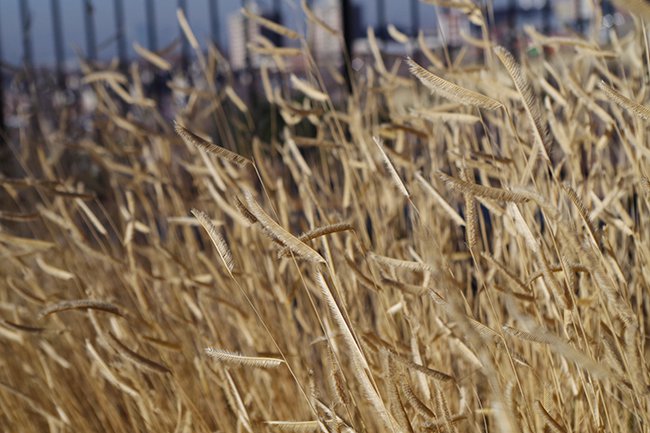 Blonde Ambition Grama Grass (Bouteloua gracilis 'Blonde Ambition')
This is a bigger version of our Utah native Grama Grass.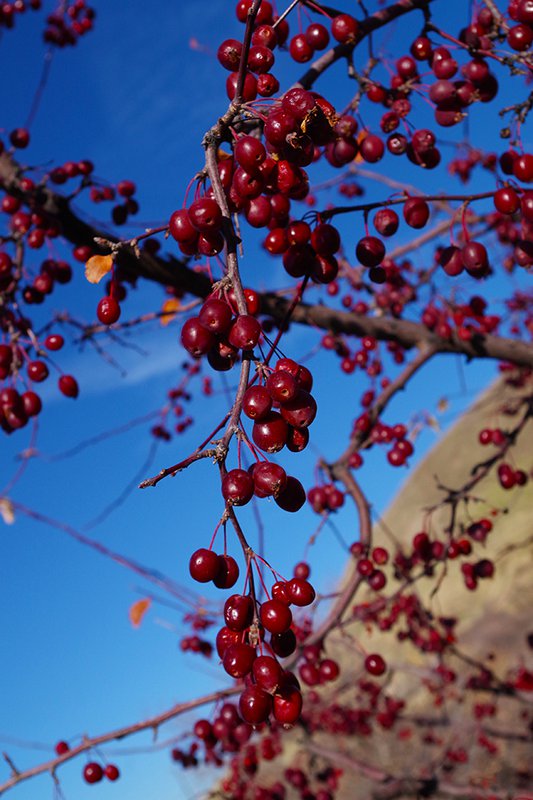 Adams Crabapple (Malus ionesis 'Adams')
Red fruit and blue skies... One can't resist stealing a photo.

Photos by, Heidi M. Simper