Welcome to the Meadow
Submitted: Oct. 14, 2022, 2:46 p.m.
By: Jason Baker, Curator
Welcome to Red Butte Garden's beautiful canyon meadow. Meadows can take on a variety of definitions. To some they are a prairie, savannah, or grassland habitat; to others they are a pasture or a field; and to others meadows are flat, low-lying semi-moist habitats adjacent to streams.

No matter how you see meadows, they all have similar things in common. Meadow habitats are dominated by grasses and other grass-like plants, like rushes and sedges while being intermixed by annuals, perennials, and sometimes an occasional shrub or tree.

In nature, meadows are "maintained" by grazing animals such as bison, Rocky Mountain elk, slow elk (a.k.a. cattle), and also by fire.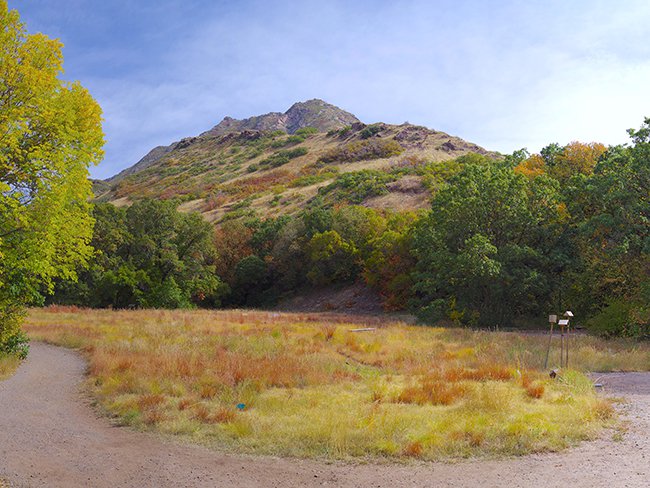 Since we don't have any grazing ungulates here at the Garden, Red Butte's meadow is maintained by our Natural Area crew of staff and volunteers led by Neal Dombrowski and Jake Arrington. They work hard to remove any invasive plants that could potentially crowd out the native grasses and perennials, while adding new grasses and perennials every now and then to give the meadow more color.

There are over two dozen species of grasses that grow in our meadow along with nearly the same amount of other flowering perennials.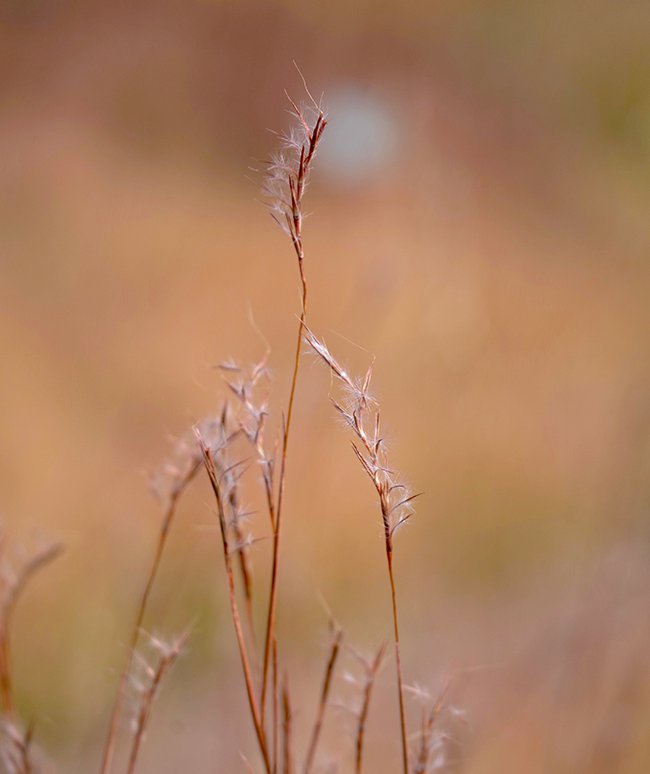 Little Bluestem (Schizachyrium scoparium)
This gorgeous native is the show-stopper of the Meadow. Its blue-green leaves turn beautiful shades of copper and red in the fall.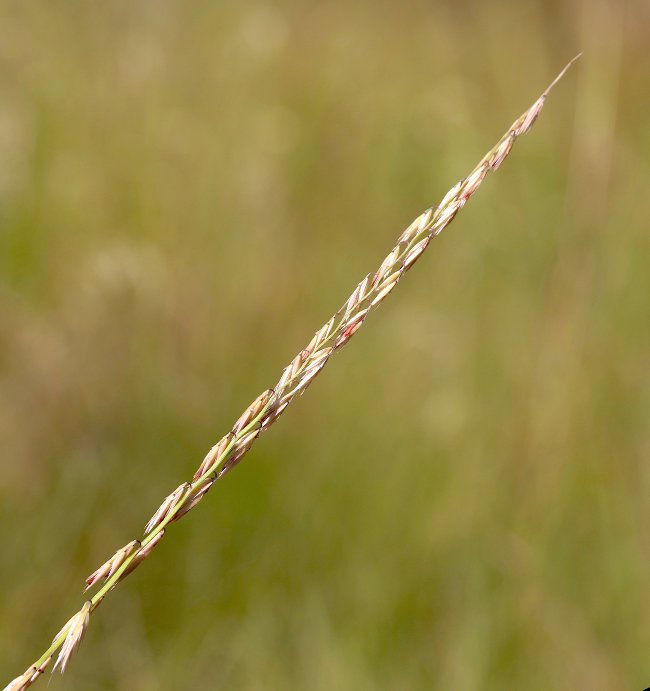 Sideoats Grama (Bouteloua curtipendula)
Native to Utah and throughout the temperate Western Hemisphere, this prairie species gets its name from its neat little flowers. Curtipendula in Latin: curtus = shortened and pendulus = hanging. Look closely at the photo and you can see just how it got that name.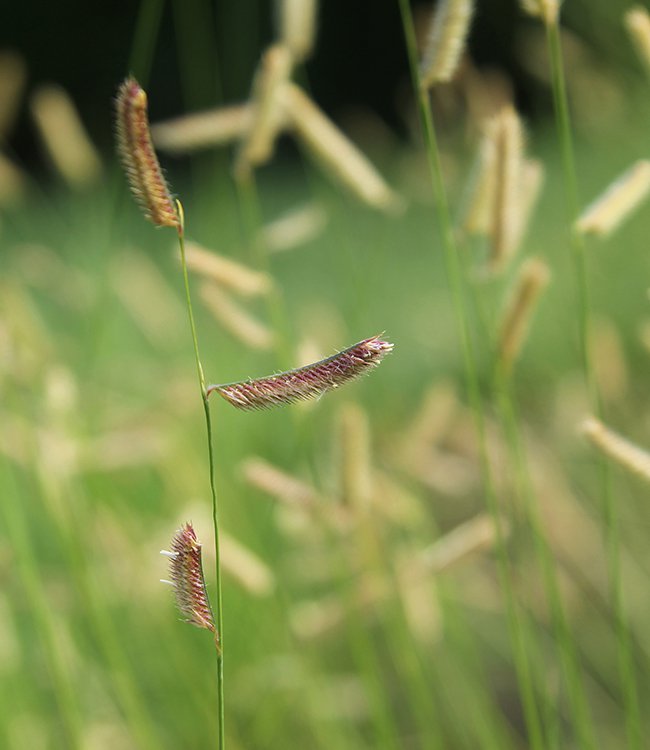 Blue Grama (Bouteloua gracilis)
Sibling to the Sideoats Grama, this grama grass produces its flowers in arrangements that looks like bushy eyebrows that float above a sea of grass.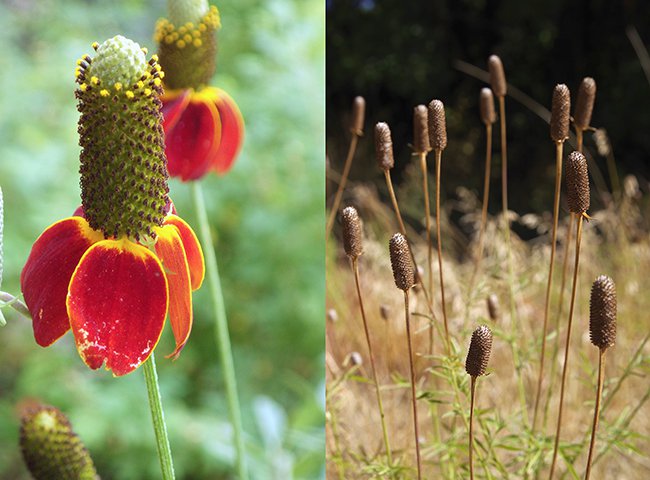 Prairie Coneflower (Ratibida columnifera)
One of the more common perennial flowering species in the Meadow is Prairie Coneflower. This sunflower relative can have either red or orange ray flowers and a tall, elongated "cone" of disc flowers in the center.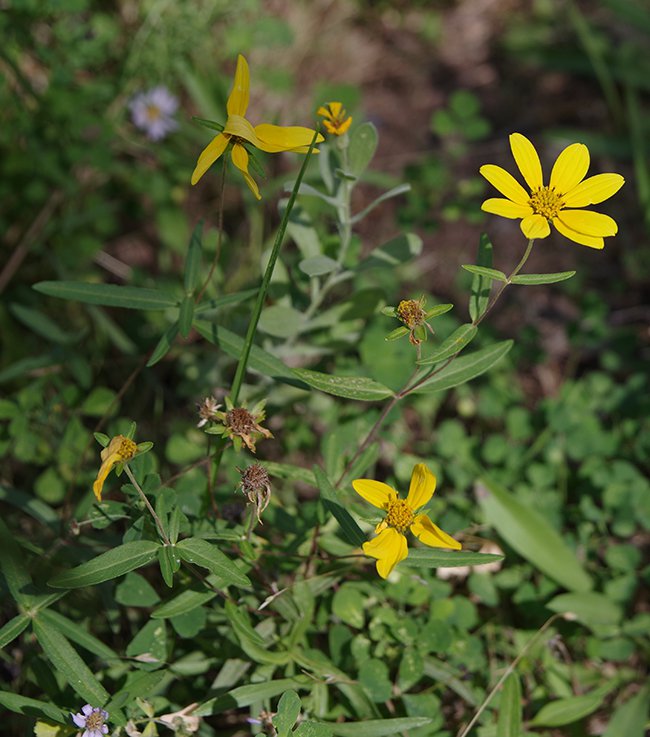 Showy Goldeneye (Heliomeris multiflora)
Another sunflower relative, Showy Goldeneye, while growing in and around the Meadow, is a Utah native that can be found all throughout the foothills and higher elevations along the Wasatch.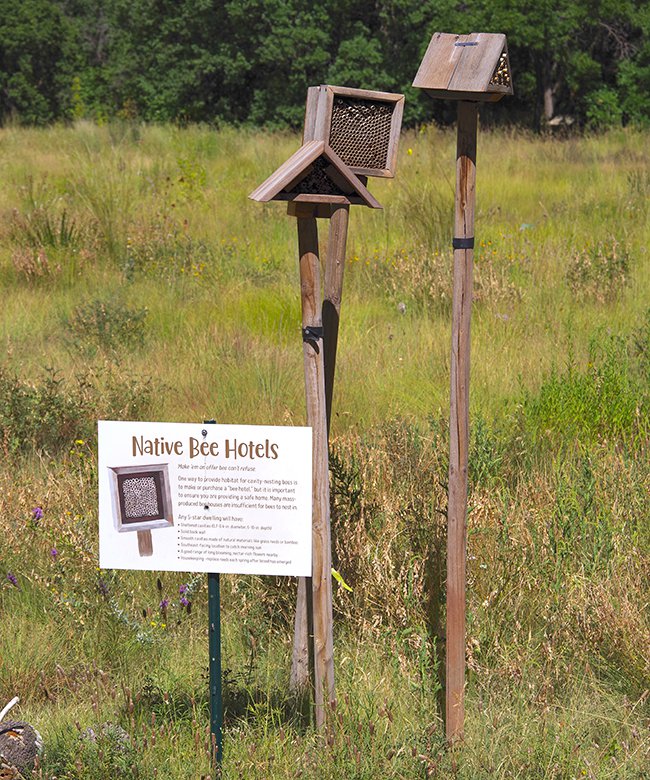 With all the plant diversity that meadows contain, they are also home to countless species of invertebrates, mammals, reptiles, amphibians, and birds.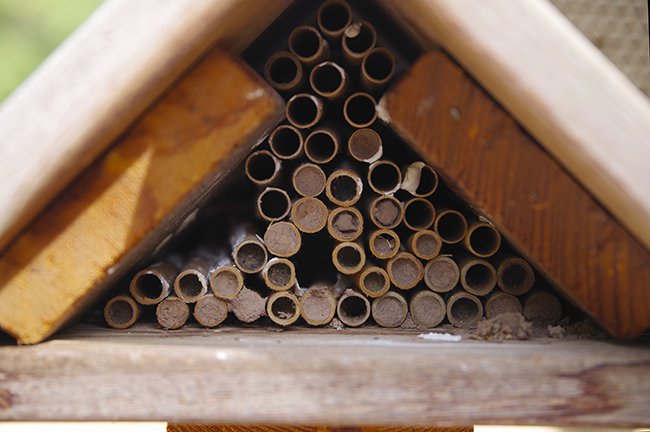 Here is a close-up of one of our bee hotels. Once the bees fill the tubes with their eggs, some nesting material, and food for their larvae, they seal up the ends with mud.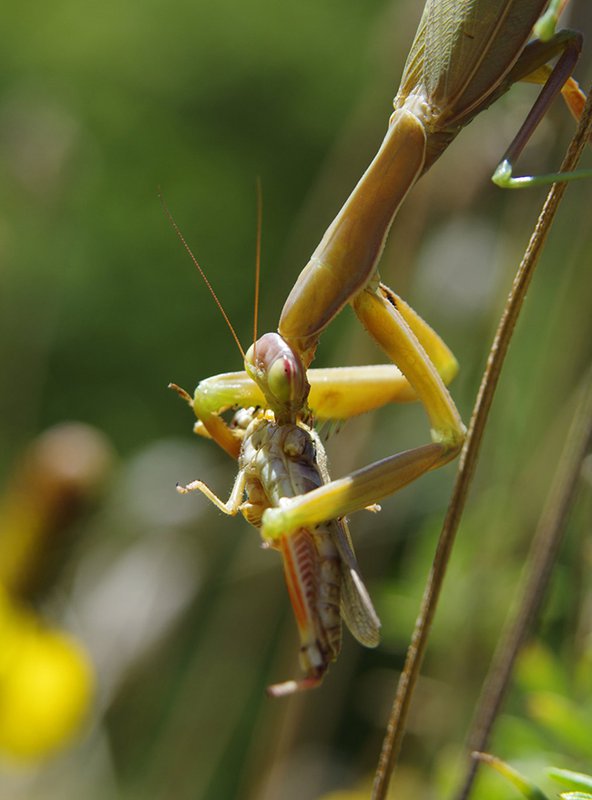 Nature is sometimes brutal. Here we have a European mantis chowing down on a grasshopper that got a little too close.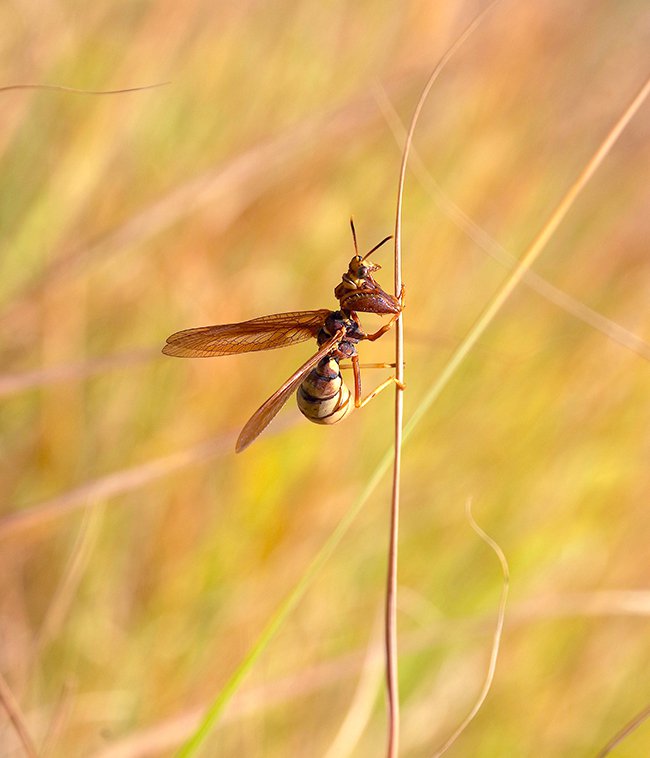 It's a hornet! No, it's a mantis! No, it's a mutant hornet mantis hybrid and it's going to kill us all!
Actually, this cool insect is a mantis fly and not related to hornets or mantids at all. It is in the order Neuroptera, which includes the beneficial lacewing insects that help us in our gardens by eating aphids.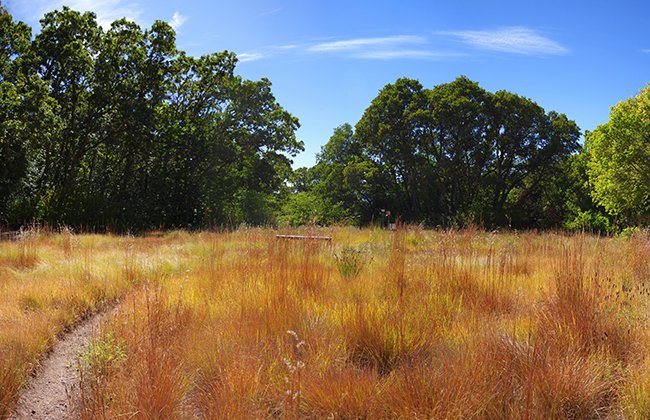 No visit to Red Butte Garden is complete without a walk through the Meadow. Next time you're here, be sure to take a relaxing walk down its meandering path.
---
Photos by Maddy Pewtress, Sarah Sandoval, and Jason W. Baker