Winter Wildlife and Fruit
Submitted: Feb. 3, 2023, 10:55 a.m.
By: Heidi Simper, Assistant Curator of Plant Records
While it seems it wouldn't be as busy in the Garden in the winter, that's not the case for wildlife. In the winter, we can see evidence of who's been in the Garden.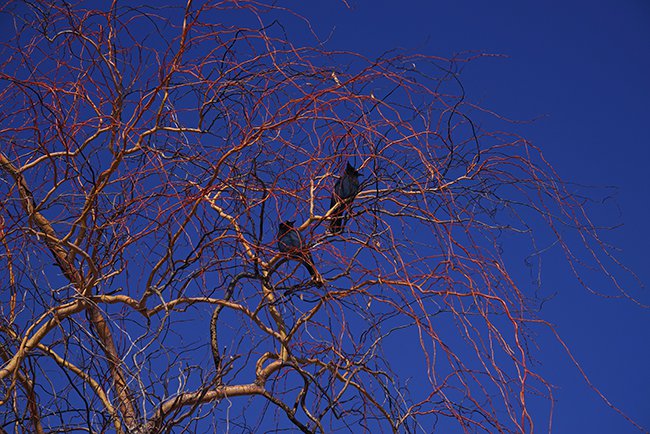 Steller's Jay (Cyanocitta stelleri)
These are a stellar sight in the winter, we do not usually see them in the warmer months.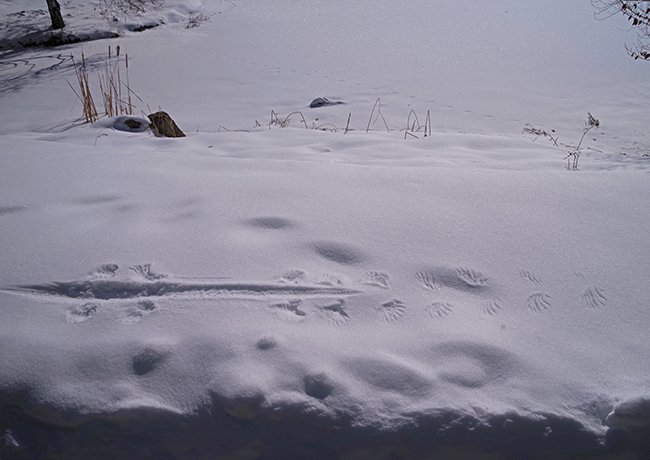 These look like bird tracks! But who could it be?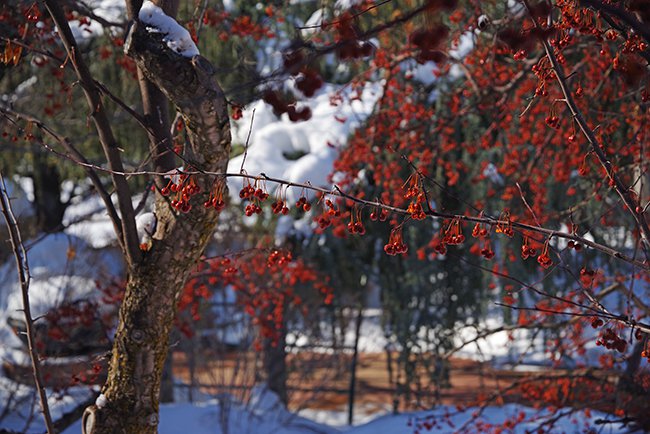 Indian Summer Crabapple (Malus 'Indian Summer')
These fruits are still hanging around. But they won't be for long...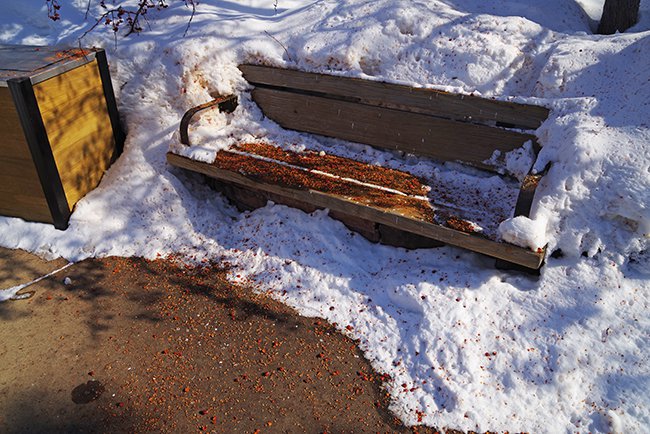 This is the aftermath of the squirrels eating the fruit. They could at least clean up after themselves.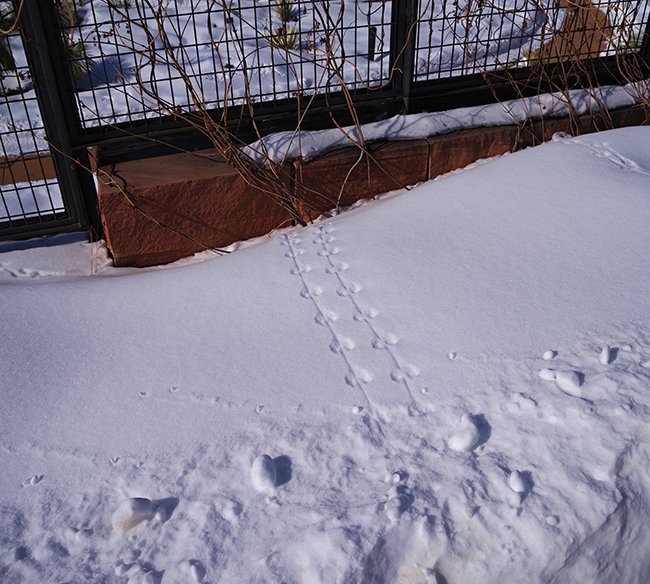 These are the tracks of a Deer Mouse! The line down the middle is their cute tail. They live underneath the snow in the winter.
Sugar Tyme™ Crabapple (Malus 'Sutyzam')
I wonder why these delicious fruits are still here with no sign of foraging.
If you like spotting wildlife and looking for tracks, now is the perfect time to visit the Garden. We have plenty of snow for animals to make tracks in.
Photos by, Heidi M. Simper