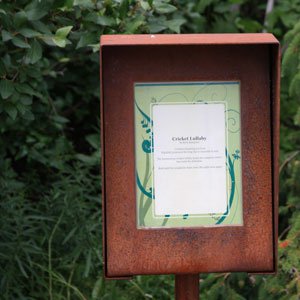 January 3-February 16, 2024
LOCATION:
Red Butte Garden
ADDITIONAL INFO:
January 3-February 16, 2024
Calling All Poets!
Spring is right around the corner, which means it's time for Red Butte Garden's 9th Annual Spring Poetry Contest. Poets of all ages are invited to enter original, spring-inspired poems. Eleven winners will have their poems displayed in the Garden's poetry boxes and on the Garden's social media platforms this April and May in celebration of National Poetry Month.
Check back this January 3-February 16, 2024 for a link to register.
Submission Guidelines
Categories: Adult (ages 18+), Teen (ages 13-17), and Youth (ages 5-12)
Open to Utah residents only
No more than 24 lines
Must be the original work of the author
Must be themed around springtime or relevant to Red Butte Garden
Must be appropriate for all ages
Must be submitted by the published deadline
One entry per person
By submitting a poem, the author grants Red Butte Garden a license to publish and reproduce the poem online and in other media.
Poems will be judged according to the following criteria:
Inspired by nature
Relevant to the spring season or Red Butte Garden
24 lines or shorter
Appropriate for all ages
All entries judged blind with authors' names removed from each entry before judging.