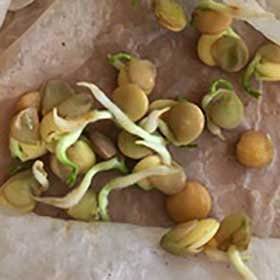 Anytime!
LOCATION:
Your yard or neighborhood
COST:
Anytime!
Ever wonder how a tiny seed can grow into a vegetable or flower?
You don't need a big garden to observe how seeds develop in this fun science experiment—and you can use materials you may already have at home. Don't forget to share your adventures with us on social media using #redbuttegarden.
Click HERE for larger, printable instructions.
Click HERE to download your own Seed Journal.