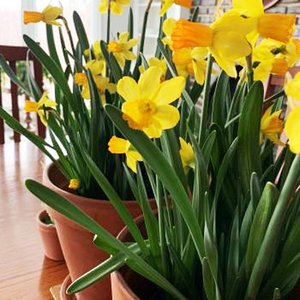 October 7
LOCATION:
Red Butte Garden Greenhouse
INSTRUCTOR:
Crystal Kim, Horticulture Program Coordinator
COST:
October 7
Saturday from 10AM-1PM
Brighten the winter blues by planting spring bulbs this fall for indoor winter blooms. We will share the secrets to successful bulb forcing and participants will have the chance to plant their own small potted spring gardens using a variety of different bulbs to take home. All necessary materials will be provided, including pots, soil, bulbs, and bulb forcing instructions.
Get to know your instructor:
Crystal Kim is the Horticulture Program Coordinator at Red Butte Garden. She has been at Red Butte Garden since 2003, working as a horticulturist in the Rose Garden and Floral Walk for 15 years before assuming her current position in 2018. She has a B.S. in horticulture from Oregon State University.