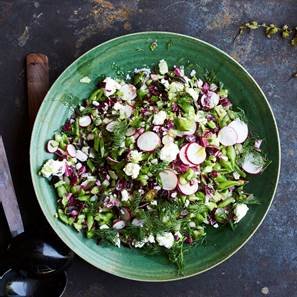 Cooking with Plants for a Healthier U
June 20
LOCATION:
Red Butte Garden Herb Garden
ADDITIONAL INFO:
Co-Sponsored with University of Utah's Department of Nutrition and Integrative Physiology, and Resiliency Center
INSTRUCTOR:
Culinary Medicine Chef/Clinician
COST:
COOKING WITH PLANTS FOR A HEALTHIER U
June 20
These demonstration classes aim to empower individuals with the tools and confidence to redefine healthful cooking while pursuing deliciousness!
Recipes are plant-forward but may not be vegan. Recipes may contain peanuts, tree nuts, wheat, fish, shellfish, soy, eggs, and milk.
REGISTRATION REQUIRED
Deliciously Dill
Tuesday, June 20, 6-7:30PM
If you've ever wondered, "What am I going to do with ALL this DILL?" you are in luck! This cooking demonstration and tasting will explore this underrated and underutilized herb that fills your garden all summer. These recipes will spark your desire to choose these bright green leaves all year!
Class registration will close June 19th in order to purchase class groceries.