Visit the Garden to Play!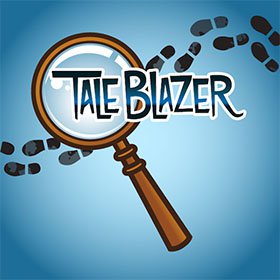 Interact with the Garden in a new and exciting way! Using GPS-enabled smartphones and the Massachusetts Institute of Technology's TaleBlazer software, the Garden has created five free-choice games that require users to gather input from Garden surroundings and demonstrate their understanding to progress through the games. Whether you're identifying plants to use at your 5-star restaurant or applying navigation skills to find buried treasure, get ready for a virtual adventure!
Red Butte Garden's TaleBlazer games are free of charge and available for download on any GPS-enabled tablet or smartphone. You will need either a Wi-Fi connection or a data plan to install TaleBlazer and initially download games, but no connection or data is used while playing.
How to download:
Search for "TaleBlazer" in either the Google Play Store (Android devices) or App Store (Apple devices) and download the free TaleBlazer app.
Load the app and press "Play" under Red Butte Garden on the Home screen to browse and download available games.
---
Available Games