Flowers and Foliage
Submitted: Oct. 26, 2022, 3:42 p.m.
By: Jason Baker, Curator
Welcome to fall, but that doesn't have to mean the end of flowers. Some flowers can tolerate cold and even freezing temperatures, so here at Red Butte, you can experience gorgeous flowers along with beautiful fall foliage.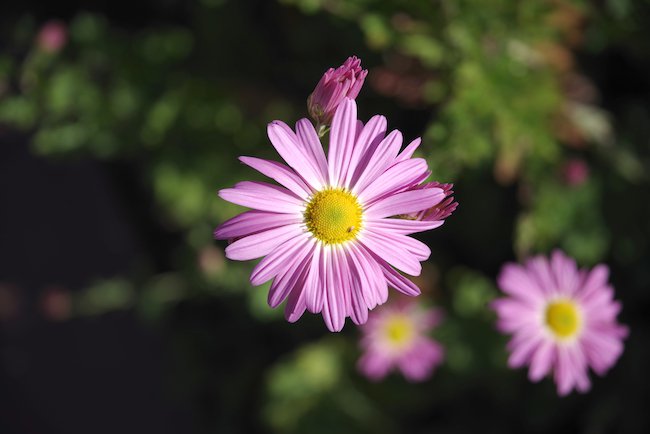 Ryan's Pink Chrysanthemum (Chrysanthemum x morifolium 'Ryan's Pink')
This unique Chrysanthemum produces beautiful soft pink flowers just before fall begins and will continue until they are covered in snow.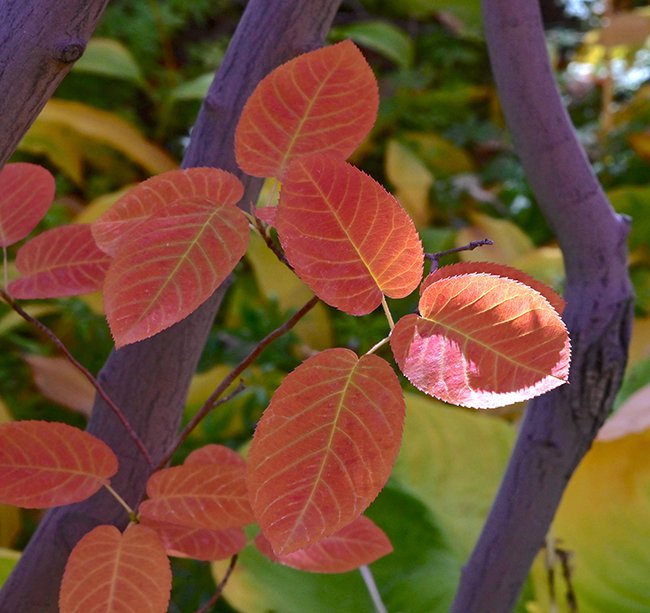 Canadian Serviceberry (Amelanchier canadensis)
What a show-stopper. It starts the year with its delicate white flowers in spring, followed by delicious dark purple fruits in early summer, then it ends the year with bang of colors from yellow, to orange, to red.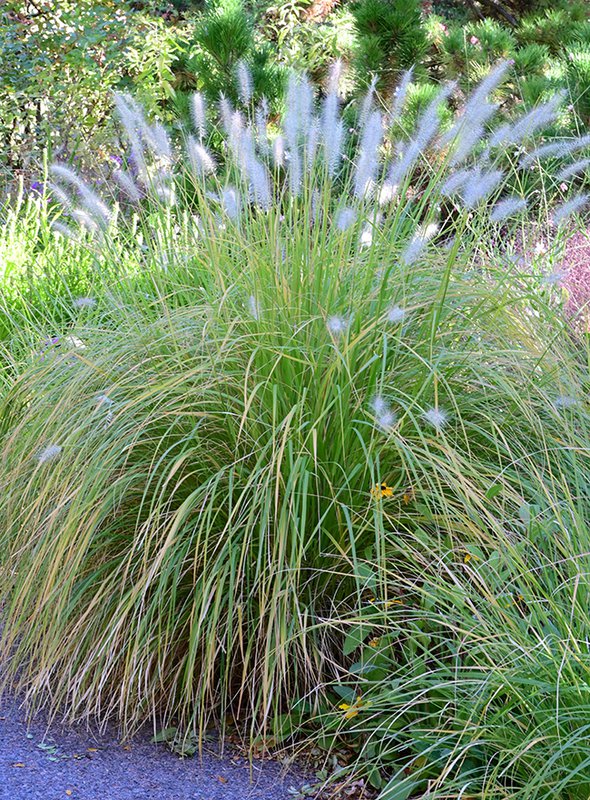 Hameln Fountain Grass (Pennisetum alopecuroides 'Hameln')
Graceful yet compact, Hameln Fountain grass produces arching narrow leaves topped by fuzzy straw-colored flowers and seed heads.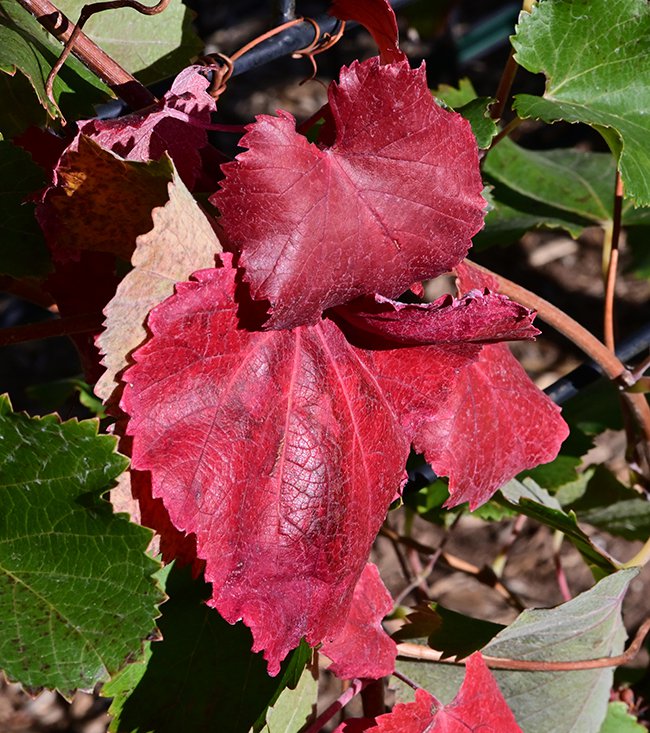 Roger's Red Grape (Vitis californica 'Roger's Red')
This plant does it all. In spring and summer its vines can create a dense screen when planted on a trellis, in the late summer it has tasty fruits, and in the fall, its leathery leaves turn an intense red.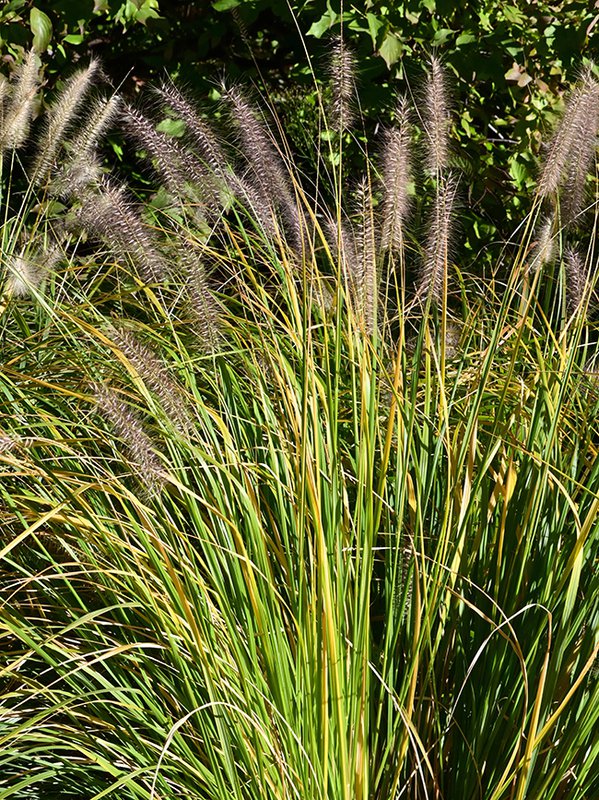 Burgundy Bunny Fountain Grass (Pennisetum alopecuroides 'Burgundy Bunny')
Since we didn't get enough fountain grass yet, here's another cultivar. Burgundy Bunny has a similar habit to Hameln, but its leaves age from green, to yellow, and finally become tinged with burgundy as the temperatures cool.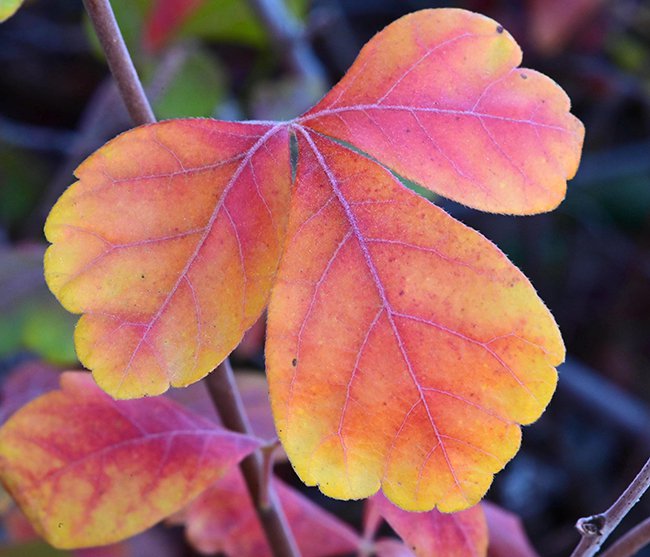 Skunkbrush Sumac (Rhus trilobata)
This native shrub is found throughout western North America from Canada south to Mexico. It gets its name from the odor the leaves and stems give off when crushed. It has a rounded, arching habit that can grow as tall as six feet by eight feet wide, with most available cultivated varieties not growing much taller than three feet. The leaves turn shades of yellow, orange, and red in the fall and besides being a waterwise plant, it is also drought, cold, and heat tolerant.
It produces fuzzy red glandular fruits that have a lemon-like flavor when added to water. The fruits can also be dried and ground into a coarse powder to create the popular Middle Eastern spice known as sumac. The spice gives a bright red color and tartness to dishes and is a component in the spice blend known as za'atar. 

If you haven't had a chance to attend our fall festival, BOOtanical, you still have time! It runs until October 30th, get your tickets HERE!
---
Photos by Glenn M. Eurick & Jason W. Baker